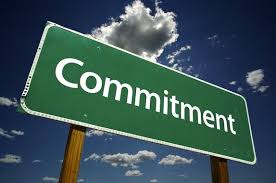 While choosing any organization or company for a job the first thing that comes to the mind is salary. How much they are paying? What other facilities are they giving you? But have ever thought what the company wants in return. In this cut throat competition what will be the qualities that will distinguish you from others and get you a confirm seat among the others.
Here are the skills that each firm would like to have in their employees:
1. Commitment
If you give 100% you get the same in return. Every company wants someone who is loyal towards his work, loves his work and is fully dedicated towards the worker and employers. The boss always wants someone who continues to strive for solutions and refrain from blaming others behaviour. The one who are committed to their goals and objectives.
2. Multi tasking
In today's world no one will ask you to do only a specific job the role of an employer changes from time to time. if you are handed over a project that lies beyond your working sphere you simply cannot run from it. Accept the challenge and make the company proud on yourself. This will not only help you to expand your skill set and explore new avenues for professional growth but will also bring you under the notice of your manager.
3. Organized
No organization can run without its employees being organized. For an office an employer can be organized by keeping the files or folders properly or more substantial's like writing high quality meeting recaps.
4. Communication
Expressing your thoughts in front of the other employer's heads is very important for you as well as your organization. Wherever you will work you will always find this under the skills required category. A good communicator leaves no room for error and can exhibit thoughts in a direct manner. You must have communication skills that allow you to succinctly and effectively contribute your thoughts.
5. Conscientiousness
Make sure you pay attention to the details spelling and grammatical errors lost and misplaced files or general disorganization has the potential to make or break you. Therefore it proves to be among the top indicators of job performance.
So far the skills we have covered will be enough to win the heart of any manager apart from your qualification. If you don't have any of these try to develop it in you and walk down in any office with confidence. All the best!
Click here for government certification in Office Skills