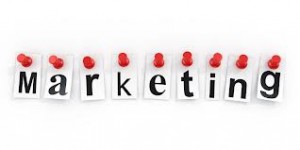 Marketing is an important functional area of business which generates revenues through the sale of want satisfying goods and services to the customers. It involves taking decisions in the areas of product, price, place and promotion keeping in view the requirements of the customer business.
Traditionally, marketing has been defined as follows: " Marketing includes all activities that direct the flow of goods and services from the producers to the consumers or users".  This definition is product oriented as it does not consider the needs of the customers. It emphasizes on sale of goods produced by the producer and thus considers marketing in a narrow sense of 'telling and selling.'
Modern definitions of marketing are based on the philosophy that satisfaction of customers is the basic purpose of business. According to Philip Kotler, "Marketing is a social process by which individuals and groups obtain what they need and want through creating, offering and freely exchanging products and services of value with others" . This implies matching of products with what is demanded in the market.
The present day marketing is consumer oriented rather than product oriented. Product planning, pricing, promotion and distribution are so organized that the needs of the customers are satisfied fully. In other words of Stanton, "Marketing is a total system of interacting business activities designed to plan, price, promote and distribute wants satisfying product and services to present and potential customers". Consumer oriented marketing ensures that all business activities revolve around the customer.
Click here for government certification in Marketing