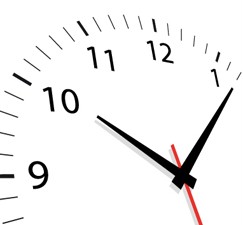 No doubt, the crime has been risen significantly all around the globe over the past many years. But unemployment and incorrect upbringing are not the only reasons to be blamed for the existence of such a scenario, there could be many other reasons too. Even the change in human psychology due to tired and sick minds could be one of the main reasons. Seeing the situation of the country, we can well notice that people are made to work like hell across the globe.
So should there be some regulation regarding the amount of time a person is expected to devote for his official work? There are some regulations. What about introducing a ceiling on the working hours of an employee?
The ceiling on working hours will not only relax the employees from exhaustion but will also provide them with the substantial amount of time to spend on their family life and personal sphere. They will be able to take care of their health and this would definitely help them in improving their performance and the improved performance will be beneficial for the economy.
Moreover, the ceiling on working hours will put the restriction on the supply of labour and will result in the increase in demand for labour. And so it will ultimately result in creation of employment in the economy as employers will be forced to recruit more staff to carry out the operations of their firm. The ceiling would serve as a great tool to combat unemployment.
But the problem with the ceiling is that it would affect the performance of a company and even the cost incurred would be so high that small and mid-sized companies will not be able to afford it and this situation would affect the economic growth as a whole.