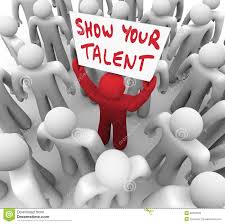 Display your Talent
Many of us consider resume trivial and do not concentrate much on it. But you must understand that a resume is a representation of your personality. Resumes do a great job telling people what you did, where you worked, what things you've done in your past that made a difference. They help hiring managers to remember you after an interview and pass you along the chain.
But in order to stand out of the crowd you must display the value you bring to the organisation and remember you are being hired to solve some problem. Here are some tips to showcase your talent and capabilities,
Many a times recruiters do not agree with you and your thought-process even then you must have something to say. You should not hesitate in voicing your opinion. Remember,

 No one likes to hire a "yes" man. 

Now a days blogging has become very popular and an important platform to share your thoughts – It shows you are tech savvy, you can write and you can hold a stand. You can also document your job search.
Start an online community where people can come and interact, discuss issues and write what they think about the topic. This can help you in building your profile and attracting people towards yourself. Indulge in topics that have value and talked about so that it brings  traction and create your market value.