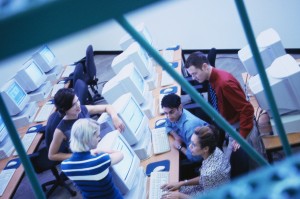 Training has assumed importance as trained manpower is empowered for better opportunities and salary as well. Their growth is expedited because they are better equipped to handle tasks efficiently and effectively.
Everyone should undergo training as it accrues various benefits and two major benefits are
1. Never stop learning
Learning helps in buildig an individual as an effective leader as they welcome every opportunity to improve their leadership skills as well as their technical knowledge. For example, consider whether you might benefit form further training in
Conducting performance appraisals
Budget preparation
Training skills
Communication skills
Organizational skills
Handling discipline problems
Safety procedures
Letting your manager know what's going on can have positive effects for your team and for you. For example
2. Keep up with changes in policies procedures and laws.
It's your responsibility to stay informed (and keep your team informed) of any changes in
Your organization's policies, benefits and procedures
Health and safety regulations
Employment laws.
Click here for government certification in Management