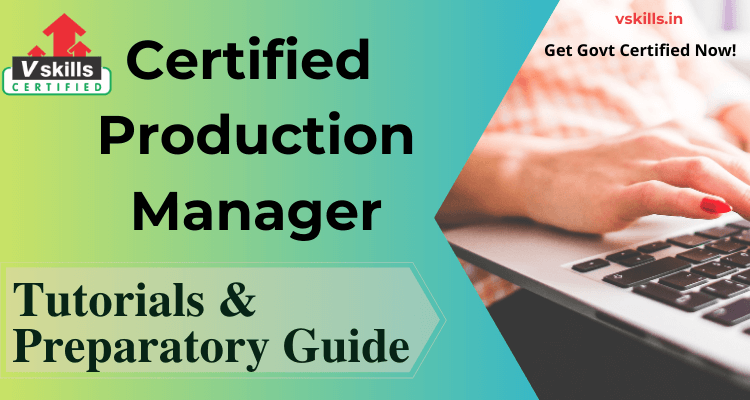 A Certified Production Manager coordinates & control the activities involved in making a product with effective scheduling, cost, performance & quality. This certification validates your planning and organisation skills to be able run and monitor the production process. Given today's highly competitive world you should keep your skills and knowledge up to date. The best way to do so is by earning a professional certification. This will not only enhance your career prospects but will also help you expand your knowledge horizon.
Who should take this certification?
Candidates who wish to find employment in companies specializing in production, project management or quality departments of various companies must take this certification exam. Moreover, this exam is designed for individuals who are aiming for Top MNC's and organizations like Tata Sons, Titan, Zuari Cement, Kirloskar, Bajaj etc.
Vskills Certified Production Manager Overview
Vskills Certified Production Manager certification exam validates your skills and expertise. It tests the candidates on various areas in forecasting, planning, scheduling, capacity management, facility layout, PPC, JIT, inventory and quality management. It equips you with all the industry relevant skills needed to become a Production Manager. Moreover, this certification will open an array of opportunities for you!
Vskills is India's largest certification provider and gives candidates access to top exams as well as offers after exam benefits. This includes:
Become a Government Certified Professional
Also, the Certification will have lifetime validity.
Get Lifelong e-learning access.
Get access to Practice Tests and Sample Papers.
Get tagged as 'Vskills Certified' on Top Job Portals – Monsterindia.com and Shine.com.
Roles and Responsibilities of a Production Manager
The role of a production manager will depend on the nature of the production system. Primarily they have to oversee the production process and coordinate all production activities and operations. Their responsibilities include:
Firstly, Production Managers plan and develop up a production schedule
Secondly, they decide on and order the resources that are required to ensure stock levels remain adequate
Thirdly, they select equipment and take responsibility for its maintenance
Moreover, they are responsible for establishing the quality standards
Further they ensure that the production will be cost effective by estimating costs and negotiating and agreeing budgets with both clients and managers
They also monitor the production processes and adjust schedules as needed
Likewise they monitor productivity rates and product standards and implement quality control programmes
Subsequently, they ensure customer orders are completed on time and to budget and that quality standards and targets are met
Eventually they supervise and motivate a team of workers
Career Opportunities as a Production Manager
Production managers are important in a variety of businesses now, and they will be for at least the next decade. As sectors grasp the benefits of centralising production duties, opportunities for production managers are likely to expand at a steady rate. Let us look at Career Opportunities as a Production Manager.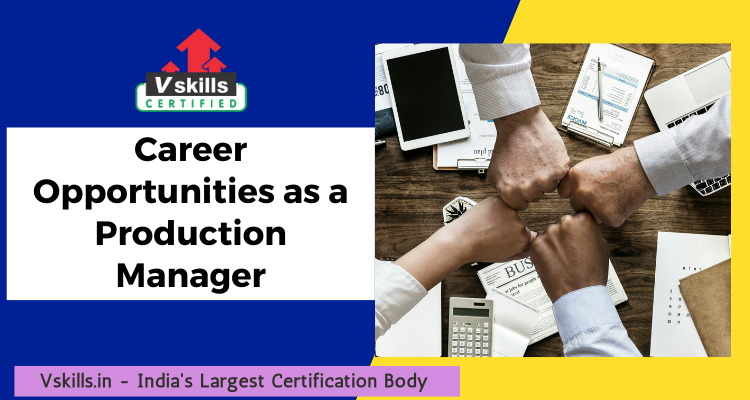 Exam Details
Duration: 60 minutes
No. of questions: 50
Maximum marks: 50
Passing marks: 25 (50%).
There is NO negative marking
Exam Process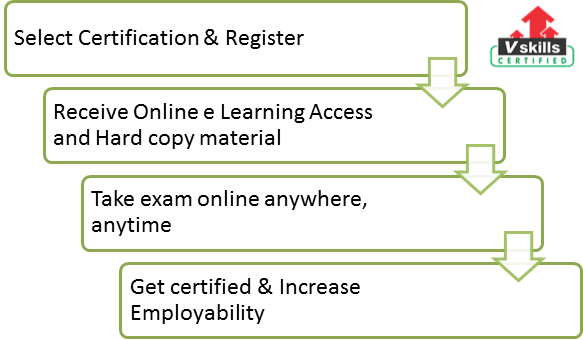 Course Outline: Certified Production Manager
This exam covers the following topics:
Operations and Productivity
Forecasting
Product and Process Design
Capacity Design
Facility Location
Layout Design
Material Handling
Production Planning Control
Project Scheduling
Inventory Management
Operation Planing and Scheduling Systems
Quality
Operations Research
Preparation Guide for Certified Production Manager
The level of preparation will determine how well will you perform in the exam. To ace the exam, you need to choose the best set of resources suited to your type and your level of understanding. There are numerous resources that can be used for preparing for the exam. Look no further as we present you our step by step preparatory guide. Resources in the guide will help you refresh your skills and concepts related to the exam while providing you with all the important insights.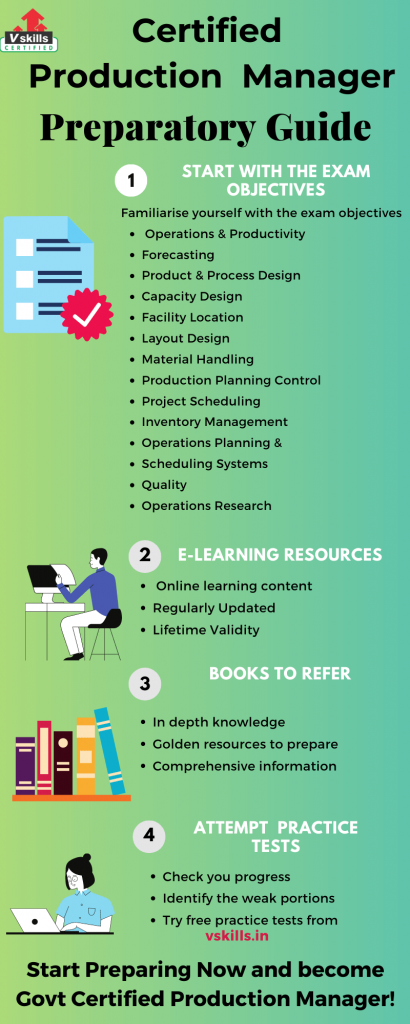 Step 1- Start with the Exam Objectives
Before heading towards your preparation journey, you must get yourself familiar with the main objectives of the exam. With that being said, reviewing each and every exam objective becomes the most important part of your preparation. Devote enough time to each topic and have in-depth knowledge of the subject. Moreover, this will also result in strengthening your preparation. The topics covered in this exam are:
Operations & Productivity
Forecasting
Product & Process Design
Capacity Design
Facility Location
Layout Design
Material Handling
Production Planning Control
Project Scheduling
Inventory Management
Operations Planning & Scheduling Systems
Quality
Operations Research
Step 2- Online E-Learning Resources
We cannot stress enough that only finding the right learning resources will allow you to understand each and every domain properly. Choosing the right resources will reliable content is very important. Vskills offers you its E-Learning Study Material to provide you with a stronger base that will help you qualify the exam. This online learning material is available for lifetime and is updated regularly. Moreover, these e-learning resources also come with hard copy study material that supplement your learning.
Refer: Certified Production Manager Sample Chapter
Step 3- Learn with Books
Preparing for an exam must always include books. Books offer comprehensive information about the exam concepts. You can access a detailed explanation of various concepts through books. Most important of all, you can find real-time examples of the different topics you learn for the certification exam. As a result, you can strengthen your knowledge about the application of these concepts. In addition, books are also useful for cross-referencing and verifying the authenticity of the information from other learning resources. You must refer the following books in while preparing for the exam:
Inventory and Production Management in Supply Chains by Edward A. Silver, David F. Pyke, Douglas J. Thomas
Production Management by Joe Aveline
Production Management by Mr. William R Puckett
Step 4- Practice Practice and Practice
Regardless of how you prepare for the Exam, a practice run or two can help you in more ways than you might expect. Taking a practice test is a great way to diversify your study strategy and ensure the best possible results for the real thing. Analyzing your answers will help you identify the areas where you need to give special attention to, and will also let you know your alignment with the exam objectives. Moreover, the best way to start doing practice tests is after completing the syllabus. Solving Practice tests can provide you with the confidence you need to be stress-free. Start Practising Now!

Job Interview Preparation
Checkout these online interview questions on Production Manager to prepare for your next job interview. These questions are created by experts to help you to overcome the job interview obstacle.

Upgrade your knowledge and enhance your skills with Certified Production Manager exam. Start Preparing Now