Vskills under it's coprorate skills assessment and certification initiative had collaborated earlier with Cipla to provide training, assess and certify manpower in healthcare sector.
Vskills has been conducting assessment and certification for past more than 8 years and thousands of candidates have been certified for various skills. Candidate are provided with preparation material in online and printed matter to prepare for the Vskills assessment exam.
Vskills conducted proctored assessment exam at Fortis Escorts Heart Institute,Okhla Road, Delhi with active support from Cipla and Fortis team.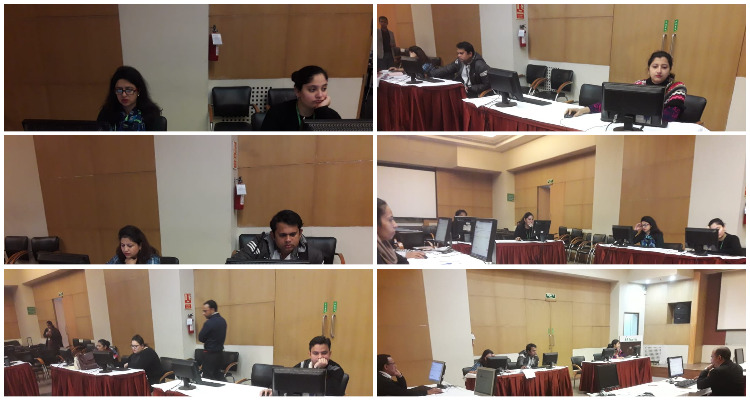 Fortis Hospitals

Fortis Healthcare Limited is a leading integrated healthcare delivery service provider in India. The healthcare verticals of the company primarily comprise hospitals, diagnostics and day care specialty facilities. Currently, the company operates its healthcare delivery services in India, Dubai, Mauritius and Sri Lanka with 43 healthcare facilities (including projects under development), approximately 9,000 potential beds and 392 diagnostic centres.

Cipla
Cipla is a leading global pharmaceutical company, dedicated to high-quality, branded and generic medicines. It is trusted by healthcare professionals and patients across geographies. Over the last 8 decades, they have strengthened our leadership in India's pharmaceutical industry and fortified our promise of 'Caring for Life'.
Cipla primarily develops medicines to treat respiratory, cardiovascular disease, arthritis, diabetes, weight control and depression; other medical conditions.
UNNATI
UNNATI expands to Up-skilling courses of Non-Medical Nature Administered Through Internet.
It provides upskilling platform for healthcare stakeholders from Materials, Purchase, Pharmacy and Nursing Departments of the Hospital and healthcare institution.

The upskilling and assessment will result in certification, which are not only an added qualification but a great asset in the Hospital's portfolio and demonstrate continuous pursuit of avenues for upgradation and progress.