Instagram was founded in October 2010. In 8 years, it has grown as one of the most powerful networking engines. As on September 2018, this web-based photo sharing platform has more than 1 billion active Instagram user base, which is increasing day by day. It has more than 25 million business and more than 50% of Instagram users, who are expected to grow, follows brands. This is why even big brands like Nike, General Electric & many more are now advertising their stories, ads, products and more on Instagram.
It possesses a huge opportunity to build and promote a brand, as the target audience you want to reach is present on this platform. Out of the total Instagram users, 68% are females. 6 out of 10 adults have Instagram accounts and 72% of teens use Instagram.
So, what strategies we should adopt to build our brand on Instagram?
Create a simple & clear profile
Your Instagram business profile is the face of your brand. The key areas to be focused are:
profile picture
profile description
URL link.
Profile Picture
It should be of good quality, clear, related to your business and fits into frame. If you use a logo as profile picture, make sure it is same as on your website or any other platform. Users recognize a brand with picture.
Profile Description
Owing to 150 characters' limit, it is important to tell visitors who you are, what values you follow and what they expect to experience when they follow you. It is always better to be concise. Use bullet points to explain your profile; Don't write paragraphs. Keywords are a plus- highlight them. Be sure that the description is connecting with the expectation of the audience. A poor description can not only disconnect the audience from your brand, but also ruin your brand. Lastly, add your website link or email address (in hyperlink, it acts as a call to action button), as it helps your followers to get in touch in a professional manner, if required (in case direct message option is missed out).
URL
Try to keep it simple and easy to remember.
Facts: 72% of users have bought a product they saw on Instagram. On an average, users spend 53 minutes a day on the Android Instagram app.
Create right content
It is the most important for a brand. Think twice before creating a content. To do so, write an objective you want to achieve by this post. Design a user friendly, bright, colorful content. Content is the king. Posting breathtaking images, editing with fun filled image editors, posting one-minute loop videos, slow-motion videos, adding locations are some of top features that Instagram provides. Use canva.com to create content (posts and stories), it will help you enhance your posts. You can use pre available background image or can create your own. It is quite simple and easy.
Facts: Till now, more than 50 million photos have been uploaded on Instagram. User generated content has 4.5% Higher Conversion Rate. Photos with faces get 38% more likes and posts with location gets 79% more engagement.
It will be wise to write less and in bullets in pictures, rather write in description. Even while writing description, try using compendious sentences that relate to your audience very well. Add relevant keywords to the description that are related to your business and brand's objective. It also increases reach of your post.
You can use the same content on other social media channels like Facebook, Pinterest etc.
Relevant hashtags
If you want to get noticed on Instagram, use of hashtags are very important. You can research top hashtags that are in sync with the post you want to publish on Instagram. It helps to link the subject of the photo/video to other Instagram content with same theme. Try to use 4-5 sets of different hashtags, and in each set 11-15 hashtags are sufficient. Though there is no hard and fast rule but too many hashtags will lose the impact and message of the post connected with them. Also, it makes a brand looks amateur.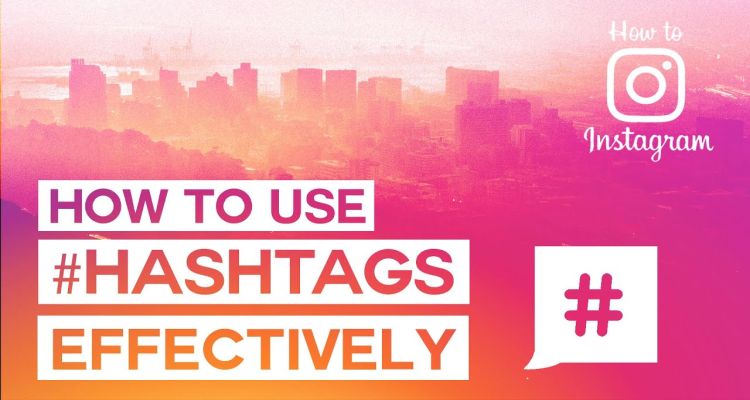 You can use www.hashtagify.com to see relevant hashtags for your posts. All you have to do is add one hashtag in search option and tool will generate other popular hashtags related to it. Post that, you can decide which all hashtags you want to add in your posts for your campaign.
Facts: 7 out of 10 hashtags on Instagram are branded; post with at least one hashtag on an average has 12.6% more engagement.
Create Instagram Stories
Instagram introduced this feature in August 2016.Instagram stories is not only important, but also unique. The story features for next 24 hours and then disappears. It is shown on top of Instagram account. This will help you to track who visits your story and how frequently. You can also get the name of viewers that can be later used for creating a dynamic remarketing campaign for the selected few.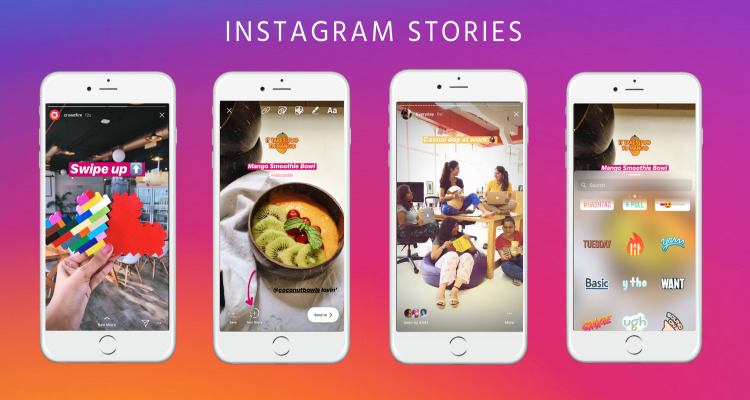 You can add stories to appear on your profile as highlights, even after they disappear.
Note: Even after the original story has disappeared, highlighted stories remain visible as highlights, until you remove the. Keep in mind that those you've allowed to see your story can also see your highlights.
You can even archive your stories for future reference. Only you can see the stories saved in your archive after they disappear from your story. If you delete a photo or video from your story before it disappears, it won't be saved to your archive. So be wise while deleting. You don't have to save manually as it automatically archives.
500+ million stories are published daily– Up from 300 million in October 2017. Most brands (2 million brands) are telling their stories with Instagram stories. One of every 10 stories on Instagram is created by brands. This clearly states that stories, unless copied, works for brands.
Facts: In 2018, around 71% of US businesses were on Instagram. Instagram has more than 1 million monthly advertisers and 8 million Business Profiles. 55% of Influencers use Instagram Stories for Sponsored campaigns.
Live broadcast streams and videos

Videos or live videos accelerate like and trust factors that compel Instagram users to become potential customers to make an investment in your brand and product. Videos are good means of storytelling. Which can be prerecorded or live streamed.
Instagram videos is a short snippet you want to share with your audience. The video will automatically share on your Instagram story feed. You can edit videos in black and white, chrome and sepia, which adds more creativity into your feed.
Live video is an exceptional method to discuss your business. It also helps you to understand what queries does your client is facing and doubts about your product. It helps you to solve their problems instantly and convince them to follow your brand or make a purchase. Unlike Instagram stories you can add it to your Instagram story option by clicking share. It lets users to know: why they should come and visit your page. It helps to increase followers and drive high user engagement, building trust. Live videos are an incredible business blessing or act as a super hero.
Unlike stories Live streams videos cannot be archived which is both good and bad. It creates a sense of urgency in users that if he/she don't connect, then they might lose something very important information. It is very authentic by its nature.
Many celebrities and influencers also use it to showcase their reach and importance. Facts: every year, there is an increase of 80%. Users love their video posts, right from the start. In 2013 when the feature was launched, 5 million videos were uploaded in first 24 hours. Although it is not a thumb rule, you have to evaluate depending on business too.
Posts regularly
It is very important to post about or product or services regularly. If you don't post regularly, there might be chances where people forget about your brand and shift to your competitor because they post regularly. Since Instagram users recognize their brand, you might lose the market share.
You can post daily or 2-3 times a week depending on your business objectives and needs. According to me, posting 2-3 times a week is a good option, since posting daily will irritate a viewer too. They might scroll down ignoring your campaign. But again it totally depends on your business requirements. On the contrary, if you are running a campaign for upcoming special occasion such as Holi, then maybe daily posting will be an add on. This is only a suggestion. Again telling it is totally optional and business oriented.
Now question here is, how to do it? Everyday posting a post is a task, creating fresh ideas and posting it daily is a challenge. You work on 2-3 post at a time about various products you have and objectives behind it. For this you can use www.canva.com, as we discussed this earlier (it even helps suggest you different ideas depending you prior templates history). After that you can use software's like Hootsuite for scheduling your campaigns. You can choose which campaign to be posted on which date, day and time. And plan your campaigns accordingly. You can use Hootsuite for other scheduling other social media planning. But here you have to be sure that you must login same Instagram account which you use in Hootsuite.
You can also download the Hootsuite app on your phone too, there is no need to go and open a desktop site. When you send or schedule to your Instagram profile from Hootsuite, a reminder notification is sent to your Hootsuite mobile app when the post is ready to publish. From the notification you can easily publish the post via Instagram.
Similar to Facebook, Instagram to allow you to post sponsored ads (paid ads). This feature also helps a brand to increase its reach depending on your budget to spend.
Facts: Having said that, Instagram did start sponsored ads for big brands like Nike, General Electric, and Walt Disney and they certainly make a portion of their ad revenue from Instagram.
Stay responsive
Stay connected with your followers is very important. It gives you a fair idea how your brand is performing and which areas you need to improve. Regular posting is one thing and interacting with them is another. If you keep on posting the ads and posts and responding to the customers, then also there are chances that you might lose your market share. People will start telling bad about your brand and your brand value will decrease. Responding to your followers and following back who are important, is very necessary.
You can position your brand as engaging only if you are responding to your followers or users. You appreciate them if praised and if they angry, apologize and try to resolve their problem. But again, addressing them is must. This will help you to attract new ones by tapping user generated campaigns. Big brands are also spending time on social media platforms to engage with customers and resolve their problems. If you are a start-up, then also it's a must to spend at least 2-3 hours a day to respond on social media.
Recently, I was going through my Instagram account, I saw a sponsored ad by a salon services brand posting few discount services, and in comment section there were lot of people who were not happy with the prior services and hidden charges. This campaign was running since 2-3 days and nobody in the company has addressed even one customer, good or bad. Being a new to this brand I might probably not go for this company's services. Hence, opportunity of upcoming business is lost. There are so many other users will be there who thinks same like me. Therefore, it is very important to stay responsive and connected with your followers.
Try multiple ad campaigns
Don't hesitate in trying new strategies in different ads. Also, don't rely on one campaign. Try to build more than one campaign for a particular objective. And try A/B testing. It means try to test all the ads/posts you had made simultaneously. Also, try to run those ads at different intervals of time and days. There might be changes if one ad will not perform the other ads will outreach. Therefore, you to keep testing which ad helps you in getting the response of the users. A/B testing helps you to cater aspects like frequency of posts, time of day your which ad is showing, popular hashtags, offbeat captions, and calls to action.
A very good example related to this is: During IPL season 2, Vodafone created a series of 30 different ads showing zoo zoos at different ad breaks. Idea behind it was to engage as much as possible. Because of the multiple different ads, it was easy to catch the eyes of the viewers. The viewers were not bored seeing them. This helped them in solving the engagement problem. So is the case with multiple campaigns in Instagram. It will help you to become experienced brand from an amateur one.
Another very good example is Myntra.com, a fashion ecommerce company started different memory games to attract customers to its "end of reason sale". They showcased different ads and in their ads visitors had to locate the brands. After completion they will get some points which can be redeemed in their end of reason sale.

Follow the influencers
For massive reach you should follow the influencers, celebrities depending upon your business. Follow the trending posts and keep an eye on what's going on in the market. Keep a close watch on competitor's business strategy and ads. Then compare how you can improve and take an advantage.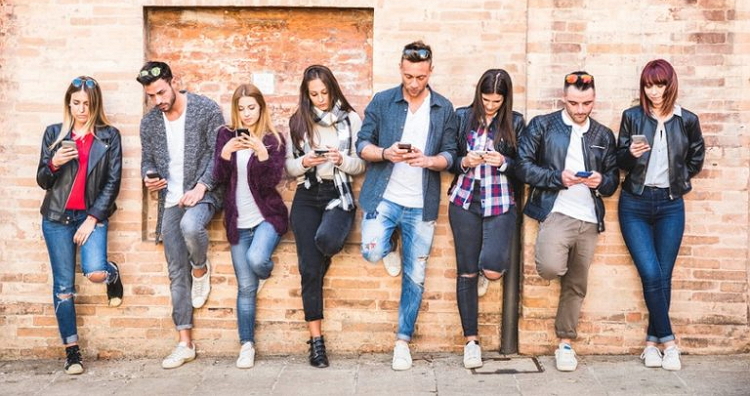 There are various reasons why you should follow an influencer or prefer paid influencers. Some of them are as follows: A. people trust them, they follow them and make decisions on their advice. B. due to increase in social media activities they listen to celebrities and opinion leaders, they are more interactive and have similar way of thinking. C. Influencers are itself a brand. So associating with it or following them will add a point extra in your brand building.
"A brand is no longer what we tell the consumers it is- it is what consumers tell each other it is." (Gensler, Völckner, Liu-Thompkins & Wiertz, 2013).
Facts: 78% of the Influencers prefer Instagram for brand collaboration. The most popular Brand on Instagram? National Geographic, with over 91 million fans. With Christiano Renaldo, Beyoncé, and my favourite, Dwayne Johnson, the Rock—all between 141 and 115 million Instagram groupies.
Incorporate user generated content
This approach is slightly different from creating right content. Content is king that's true but people are bored of seeing a boring pictures of product. They want to see fresh content and if it is a user generated content it is like cherry on the pie. This approach is not limited to specific time frame or single user. It is you asking your user to share pictures or videos of them with the product or sharing of their experience with the product. Your followers are much likely to interact with your brand on social media if you not only respond to their tags but, also share their brand inspired content with your other followers.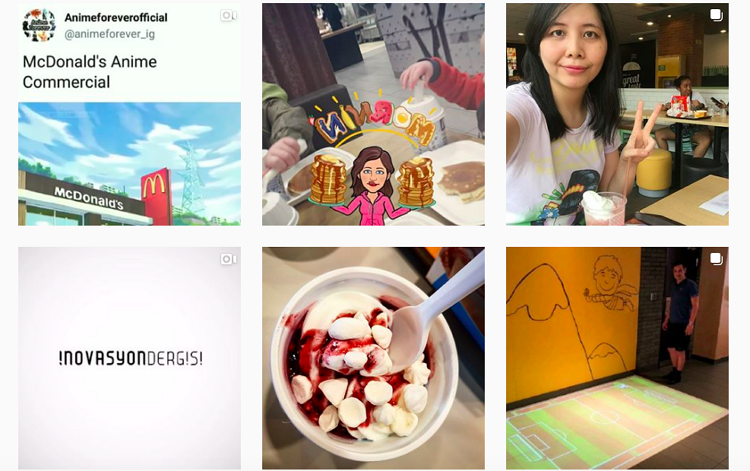 This kind of user generated content is more followed or preferred due to its authenticity. These content creators have no monetary incentive to share their experience in brand related content. They are simply sharing their experience and helping others to make a decision. You can also ask them to add a relevant hashtag/ hashtags which is only associated with your brand.
Encourage your followers to post their content by providing an event or asking them to answer how they incorporate your brand in their daily lives. Ask them to tag your brand or use the specific hashtags. You can later post their success stories on your timeline or website or you can give them a cash prize or vouchers for the few best one.
For example: Airbnb is a trusted community for people to list and discover their unique accommodations around the world. In 2017, they used Instagram to encourage their followers to find out more about their services. They sell an experience, they used user generated photos and caption to paint a story behind each photo. They asked the users to use popular hashtag #WeAccept. This campaign received a mass engagement and the campaign was a hit.
If you are looking for ways to differentiate yourself on Instagram, consider tapping into topics in a creative way that matters to your following. Sometimes it is not about selling a product, being true to the brand and sharing things you are good at can also have a great impact. Such as National geographic has highest followers as told earlier, it is clear that their social media marketing strategy is right. They post a beautiful picture with a detailed caption explaining what this picture is all about and what its purpose. Because of this strategy they got two times more engagement than any other brand.
You have to be very careful with what you follow for building your strategy. This article will definitely help you in increasing your follower base and building a brand. To sum up, don't forget to be simple, creative, true and engaging. Follow the instructions to build a strong brand.