NITIE, Mumbai and Vskills has collaborated for supporting carious student initiative under Antaragni being conducted at NITIE, Mumbai .
Vskills will acknowledge and reward students with outstanding performance in the various events being organizaed under Avartan at NITIE, Mumbai. Vskills initiative not only highlights the skills of the students of NITIE, Mumbai but also stresses the importance of assessment and continuous skills enhancement for student community. Students from NITIE, Mumbai and other various participating educational institutions.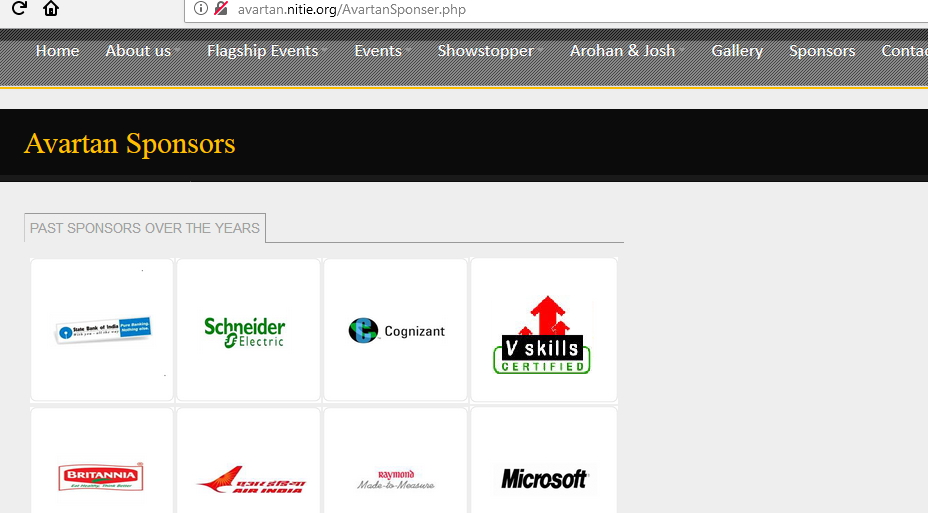 The program was also well received on social media websites like Twitter and Facebook.
About Vskills
Vskills is a assessment and certification program.
Companies have benefited by hiring pre-certified candidates from Vskills and also use the certifications for their in house employee appraisals. The certification body is affiliated to various organizations and is managed professionally by IIM Alumni.
Tests are conducted in a secure and unbiased manner, and certificates are awarded based on merit of the candidates who qualify tests.
Vskills certifications are for relevant qualifications that help students/employees quantify and prove those skills that are valued by the employer and are in great demand.
About NITIE, Mumbai
National Institute of Industrial Engineering (NITIE), formerly National Institute for Training in Industrial Engineering, is a prestigious post graduate education institute located in Powai near Vihar Lake in Mumbai, India. The institute, which started off as an Industrial Engineering institute, now offers post graduate diplomas in various fields of management and industrial engineering as well as doctoral level fellowship programmes.
NITIE was ranked 14 among management schools in India by the National Institutional Ranking Framework (NIRF) in 2018.
Accepting only the top 3 percentile students from the CAT conducted by the IIM's the institute has over the years seen some of the sharpest minds of the country pass through its gates. The quality of the students is matched by the imminent faculty and this amalgamation results in excellence that has been duly recognised by organisations worldwide. NITIE alumni have proven themselves assets across disciplines of management and hold highly respected positions in the industry.
The vision and mission of the institute lie deeply rooted in the philosophy of integrated learning with emphasis on innovations and on improving productivity.
About Avartan, NITIE Mumbai
A journey of a thousand miles begins with a single step. Decades ago NITIE decided to take a step towards making a mark on the business school fraternity through the inception of such events as Prerana (circa. 1995), Lakshya (circa. 2000), Empresario(circa. 2004), Envision, and Litmus (circa. 2007). 2012 saw Envision and Litmus merge with Prerana.
The prime objective of these festivals has always been to provide the much needed industry interface for the students. The events see participants from the best business schools of the country compete in competitions that span the entire gamut of management education. They also see phenomenal corporate participation and help in fostering managerial excellence by bringing students, faculty, and industry leaders onto a common platform.
Avartan refers to a rhythmic cycle of Indian music. Chosen as the name for the grand unification, it captures the essence of various events coming together in harmony to create a symphony that befits NITIE.
Avartan would become a single platform for bridging the gap between classroom learning and the practical application in the real world. The event would see various academic, cultural, and sports competition coupled with conclaves and business meets. It would also play host to such events as Power talks, Cita-de-La Prerana, and Decibelz – NITIE's rock night.
More details at link – http://avartan.nitie.org/