IIT-Kanpur and Vskills has collaborated for supporting carious student initiative under Antaragni being conducted at IIT-Kanpur.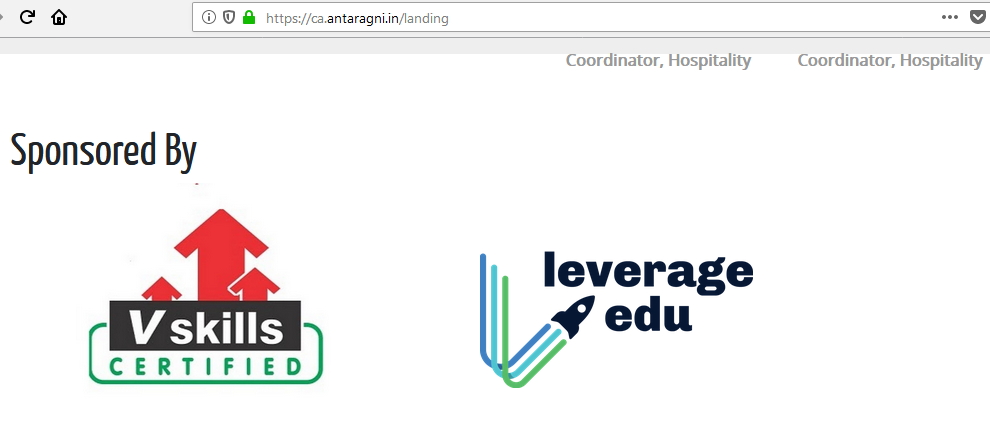 Vskills will reward outstanding students who excel in the various events being organized under Antaragni. Vskills initiative will bring to forefront the innate skills of the students of IIT Kanpur. The initiative also helps in increasing the relevance of assessment and continuous skills enhancement for student community of IIT-Kanpur and students from various educational institutions across India.
The program was also well received on social media websites like Twitter and Facebook.
About Vskills
Vskills is a assessment and certification program.
Companies have benefited by hiring pre-certified candidates from Vskills and also use the certifications for their in house employee appraisals. The certification body is affiliated to various organizations and is managed professionally by IIM Alumni.
Tests are conducted in a secure and unbiased manner, and certificates are awarded based on merit of the candidates who qualify tests.
Vskills certifications are for relevant qualifications that help students/employees quantify and prove those skills that are valued by the employer and are in great demand.
About IIT Kanpur
Indian Institute of Technology Kanpur (also known as IIT Kanpur or IITK) is a public engineering institution located in Kanpur, Uttar Pradesh. It was declared to be an Institute of National Importance by the Government of India under the Institutes of Technology Act.
Established in 1960 as one of the first Indian Institutes of Technology, the institute was created with the assistance of a consortium of nine US research universities as part of the Kanpur Indo-American Programme (KIAP)
It offers various undergraduate, postgraduate, integrated and research programs in the field of Engineering, Science, Management, and Design.
About Antaragni, IIT Kanpur
Initiated in 1965, Antaragni has emerged as the biggest college based fiesta in North India and as one of the most awaited and anticipated cultural event of the country. With it's exciting competitions, splendid performances and glamorous pro-nites, Antaragni is one of the largest cultural festival inviting a crowd of over 1.1 Lakh students from 300 different colleges. Over the 52 years, Antaragni has seen many outstanding talents and a lot of scintillating performances by the likes of KSHMR, Adnan Sami, Atif Aslam and many more. Let's all get together and see what surprises Antaragni has up its sleeves this time.
More details at link – https://ca.antaragni.in/landing