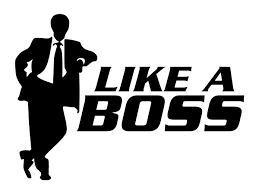 Ever had a hard day at work and have your boss give you a couple of more projects to complete? Or a last minute power point presentation that leaves you working till the break of dawn?
Lets take another example. You and your classmates are working on a group project. While everyone is full of ideas, there is that one person in your group who is trying to impose his/her idea on the rest. This does not only leave your team members irritated but demotivated as well. They lose the will to carry on with the project.
In our everyday lives we'll come across people who'd want nothing but to have things go their way. Unfortunately, they often tend to come across as a very bosy being in their attempt to complete the task. So how is it that you get your way in such situations?
Firstly, such circumstances require you to comprehend the gravity of the situation; Whether allowing that person take over is worth it or not. Incase their ideas will help your group reach greater heights then it is not an issue. But in cases where people are trying to take over just to get extra credits or maybe a job promotion specially when you have equally good ideas is downright wrong.
The next step involves negotiating your way through. Putting your point across in a crisp and concise manner so that it facilitates understanding and appeals to your group will increase the chances of your ideas getting implemented. Be oblivious to your limitations and never fear speaking up. You might not know it but your ideas may actually be of very high value which can ultimately lead your to success.
Lastly, stay one step ahead. Draw out your schedule and research well on the topic in hand. This will not only speed up the work but also increase your team members trust in you. Make several flow charts and presentations to appeal to the crowd.
You are now good to go!