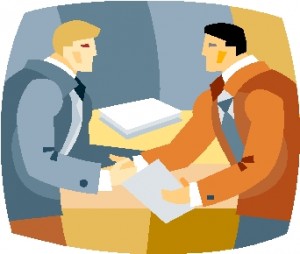 Growing business add more functions and responsibilities to team leaders and managers who should delegate responsibility to manage more responsibility and achieve the goals. A 6 step guide for effective delegation of responsibility for team leaders or managers is listed as
1. Delegating makes sense
It gives you more time to spend on work that helps your organization reach its goals. It also helps build confidence, motivation and morale in the people on your team and encourages their personal development.
2. Decide what to delegate
Look over your"to-do list". Are there any jobs that can handled by someone else? (Do not use delegation as a way of "dumping" the jobs you dislike.)
3. Decide who can do various jobs
Think carefully about the skills and attitudes of individuals on your team. Be sure the person you choose to handle a responsibility is capable of handing it successfully. Provide or arrange for additional training, as needed.
4. Establish ground rules
Let the individual know exactly what's expected. Explain what needs to be done and when it is to be completed. Also specify the degree of authority that is being delegated. For example, what kinds of decisions may the person make without consulting you?
5. Monitor progress
Ultimately, you are responsible for seeing that the job gets done. That's why it's important to set up a system so that the person can brief you on his or her progress. For example, you may want to meet regularly or have the person provide a written report at specified time intervals.
6. Learn to let go
This is often the most difficult part of delegating But keep in mind that smothering the person with advice or constantly checking up on him or her will only defeat the purpose of delegation.
Click here for government certification in Management