Supply chain management, logistics, and procurement help businesses stay competitive by helping track and coordinate the cost-effective and efficient movement of goods and services, which is key to the profitability of an organization. Based on the importance of management of the flow of goods and services between locations and businesses, growth of supply chain management, logistics, and purchasing are on par with average rates and above average. Therefore, demand professionals skilled in supply chain management, procurement, and logistics roles aren't likely to dissipate anytime soon. So, let's discuss in detail the future scope and opportunities of supply chain management in 2022-
In general, supply chain management deals with the management of the flow of goods and services between locations and businesses. It also includes the movement as well as storage of raw materials, work-in-process inventory, and finished goods along with end-to-end order fulfillment from the point of origin to the point of consumption. Major supply chain management practices are heavily drawn on industrial engineering, operations management, systems engineering, logistics, procurement, marketing as well as information technology, and strive for an integrated, multimethod, multidisciplinary approach. With its wide applicability in diverse sectors, supply chain management has tremendous career scope. Thus, candidates with an interest in supply chain management, procurement, and logistics management can opt for a career in this field in the coming future.
Skills Required
In order to become a proficient logistics and supply chain manager, it is advised for you to possess the following skills-
Business knowledge
Negotiation skills
Knowledge of market dynamics
Leadership qualities
Flexibility skills
Project Management skills
Learning Outcomes
Learning supply chain management helps you in-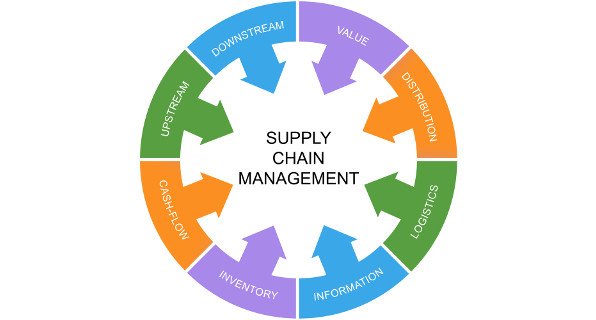 Developing a robust understanding of the role of supply chain management in businesses.
Becoming familiar with ongoing supply chain management trends.
Understanding and applying the supply chain theories, and concepts that utilize case problems and problem-based learning situations.
Demonstrating the use of effective written and oral communications, critical thinking, team building and presentation skills as applied to business problems
Using and applying computer-based supply chain optimization tools currently used in businesses.
Developing critical management skills like negotiating and working effectively in a diverse business environment, and use of information technology.
Roles and Responsibilities
As supply chain managers, you'll have the following duties-
Creating the supply chain strategy of a company.
Evaluating and reporting on KPIs.
Monitoring logistics and ensuring their smooth running.
Training and guiding employees.
Maintain supply chain inventory and records.
Analyzing data from shipping and delivering processes in order to identify bottlenecks.
Career Prospects
With expertise in logistics, procurement, and supply chain management, candidates from different backgrounds with technical knowledge, financial planning ability, communication skills, and interest in supply chain management can opt for the following highly-paid job profiles-
Logistics Managers
Logistics managers are the people with the charge of supervising the purchasing as well as distribution of products in a supply chain. They are crucial to the procedure of ensuring that the customers receive their products. This job role requires the candidate to possess leadership skills and knowledge of financial management.
Average salary: ₹1,90,000
Distribution Managers
Distribution managers are meant to determine when a product is distributed, where is it to be sent and what volume of it is to be distributed. This job profile is a key player in the supply chain management and logistics realm and leverages software and information systems to enable robust forecasting and effective implementation of programs.
Average salary: ₹11,35,790
Warehouse Managers
Warehouse managers are the ones who supervise all activities of the facility, involving overseeing the team performance, expediting the shipping and receiving of goods, and ensuring the organized and efficient storage of goods. Candidates with technical expertise are well suited for this job role.
Average salary: ₹5,00,730
Inventory Managers
Inventory managers are responsible for overseeing the inventory levels of a business. They direct a team of inventory employees in order to receive and record new stock as it is shipped out and delivered. Usually, their duties involve recording daily deliveries, analyzing different suppliers, and evaluating new shipments.
Average salary: ₹1,80,000
Purchasing managers
Purchasing managers or directors are the ones responsible for leading a team for procuring goods and services for company use or resale. Side-by-side, they evaluate suppliers, review product quality, and negotiate contracts. Moreover, purchasing manager as a job profile in supply chain management and logistics is in high demand.
Average salary: ₹8,42,726
Freight Forwarders
Freight forwarders or forwarding agents refer to the person or company responsible for organizing shipments for individuals and corporations so as to get goods from the producer or manufacturer to a customer, market, or final point of distribution.
Average salary: ₹1,90,000
Production Managers
Production managers or unit production managers are responsible for budgeting, shooting schedules, and managing the daily business side of a production. Also, they oversee what's called as the below-the-line crew. So, it is a profile worthy for candidates interested in planning, organizing and negotiating budgets.
Average salary: ₹9,60,554
E-Commerce Logistics Managers
E-commerce logistics managers design and implement business plans, strategies, and procedures to maintain a seamless procurement, supply chain, logistics, and operations. Simultaneously, they oversee the work of finance, marketing, and IT executives and the daily operations of the company.
Average salary: ₹9,08,287
Retail Merchandisers
Retail merchandisers act as a link between buyers and the sales floor with the purpose of ensuring that the right stock is at the right place at the right time in order to maximize the performance of sales and margin. Moreover, they decide on which products to store in departments or which should supermarkets stock.
Average salary: ₹23,00,000
Operations Managers
Operations managers generally oversee the business activities related to organizations, non-profit groups, government agencies, and other different organizations. These managers hire, supervise, and train employees, manage the quality assurance programs, and strategize process enhancements, at both large and small organizations.
Average salary: ₹9,00,000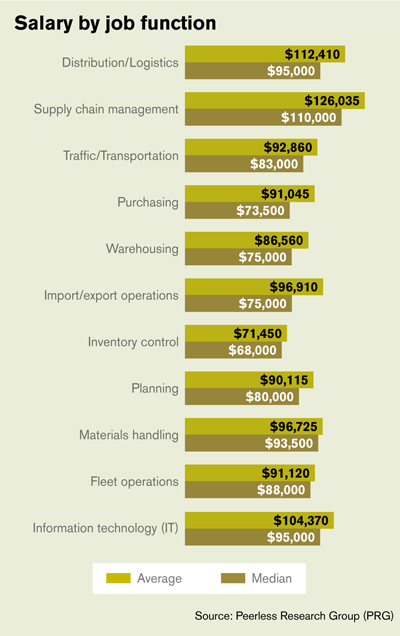 Getting certified in logistics, procurement, and supply chain management will empower managers, executives as well as students to attest to their logistics and supply chain management knowledge in managing a project's budget, schedule, and scope. Thus, it is a skill-set worthy of gaining for anyone working in a senior executive or managerial position.
Hence, if you also wish to validate your skills in supply chain management and get certified in it then the following tutorial would help you understand everything you need to know about this certification program along with the ideal ways to prepare for it. Subsequently, you can try out the practice tests as well in order to test your preparation and analyze your performance.

So, what are you waiting for? Get yourself certified in Supply Chain Management with Vskills to start your career in this field!!