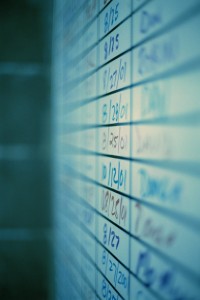 Planning is the art and science of listing steps for accomplishment of a task and mankind has attained the highest status of development amongst animals due to the foresight and planning that humans are capable of.
But still in present times even thorough planning sometimes results in failures and primarily due to deficiencies in planning. To contrive such failures in any planning activity irrespective of task to plan or scale of task to manage and whether it is a wedding or a party to plan for, it can be done by following the listed below five steps which have proved effective till date
1. List everything you have to do
Listing of both short and long- team goals helps in clarifying the planning process. Fore wedding or a party the long term goal will be successful accomplishment of the event.
2. Set priorities.
Deciding which tasks is the most important in achieving your objectives is the next step to follow for effective planning. Focusing on venue booking and menu finalization will be the priority areas for a party or wedding.
3. Decide how much tome you'll need to complete each task.
Time management and allocation is the crucial step for working out an effective plan.
4. Check to see that resources needed to complete the task are available.
Resource in terms of capital and manpower requirement are to be fulfilled as per the time scheduling worked out in the earlier step.
5. Use wall calendars, desk calendars, daily to- do lists and other aids to help you develop a plan for getting jobs done.
Scheduling of resources as per time and against task to accomplish is the last step for an effective plan as all the earlier steps have enabled in formation of such schedule which is the last step in creation of the plan.