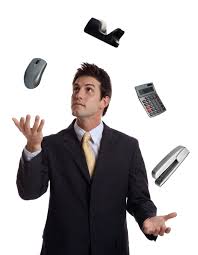 Organizations appoint managers to manage their resources but on an individual basis, everyone should strive to manage oneself for achieving progress. Four steps which have been effective in managing oneself are
1. Identify your objectives
If you're unclear about your goals, clarify them with your manager or before beginning the journey.
2. Formulate a plan
Developing a plan is very crucial in effective managing your life or job and usually includes the following steps
List everything for both a short and long- team goal.
Set priorities.
Enlist time for each priority
Check availability of resources needed to complete the task.
Develop daily to- do lists and other aids to achieve the goal step by step.
3. Maintain a balance between "doing" and "managing"
If an extra pair of hands is needed once in a while to complete an essential task, there's nothing wrong with helping out. But if you find yourself doing this quit often, stop and ask yourself why. Consider whether your approach is the best way of leading your team toward its objectives.
4. Continuously improve your skills
Leaders never stop looking for ways to improve themselves. Take advantage of in- house training and other opportunities to help strengthen your communication skills, organizational skills, technical knowledge and understanding of groups and individuals.
Click here for government certification in Life Skills