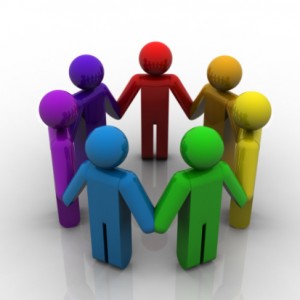 A relationship is a particular type of connection existing between people and in an organization it is between the employer and the employee. Research has shown that positive relationship with employees increases efficiency of workers.
Four time tested measures are listed which help organizations in building positive relationship with employees
1. Strive to be fair with all employees at all times.
Do not have any bias elated to skin color, nationality, religion or sex.
2. Be understanding.
Keep in mind that everyone makes mistakes once in a while. When you must criticise, be constructive and tactful so that employees are encouraged to innovate and strive for excellence.
3. Build an atmosphere of respect among team members.
All team member should have an respect for each other.
4. Put the team first.
Make it clear that you're more interested in the group's achievements than in personal gain as personal profits always degrade a group's performance and lifespan.
Click here for government certification in Management