Whether you are already making a career in supply chain management or looking for ways to break into the field, supply chain management certification can surely round out your resume and give you a leg up against the competition. In other words, Supply Chain Management is recommended as a surefire ticket to conquering this field.

Therefore, in this article, we are going to dig into the top SCM certifications we consider to be leaders in this field today. However, before we start digging into the minutiae of top SCM certifications, let's start with an introduction.

Supply Chain Management (SCM): Overview
Supply chain management refers to the management of the flow of goods and services, including all processes that transform raw materials into final products. It also involves the active streamlining of a business's supply-side activities with a view to maximize customer value and gain a competitive advantage in the marketplace.
Supply Chain Management is basically the representation of an effort by suppliers in order to develop and implement supply chains that are efficient and economical to the most possible extent. Supply chains wrap around everything from production to product development to the information systems needed to direct these undertakings.
KEY TAKEAWAYS
Firstly, Supply chain management (SCM) is the centralized management of the flow of goods and services, which includes all processes that transform raw materials into final products.
After that, by conducting the supply chain, companies are able to cut excess costs and deliver products to the consumer faster.
Lastly, good supply chain management helps companies to maintain a dignified distance from expensive recalls and lawsuits.
Benefits of Supply Chain Management
Supply Chain Management holds the power to bring immense changes in any business scope and progress. Due to the complex nature of Supply Chain Management, using it in the right direction can lead to great efficiency in the business as well as in the cost-saving process. Therefore, we have managed to gather the topmost amazing top 5 benefits of supply chain management software that will surely double your business. So, let's start discussing each of the top 5 benefits of supply chain management software one by one.
Reduce Cost Effects
First things first, Supply Chain Management helps the business or organization to cut the cost applied to other factors. As a matter of fact, there are a number of ways according to which, supply chain management software can lower down the current overhead expenses of the organization. We may think of the following reasons falling under the category:
Improves inventory management system
Facilitates successful implementation of inventory system
Wipes out damage resources by adjusting the storage space efficiently of finished goods.
Makes your system more responsive, you can easily achieve your goals by examining customer's requirements.
Stronger your relationship with vendors & distributors.
Raise Output
Secondly, Supply Chain Management (SCM) software is planned in such a manner that it improves communication, collaboration and coordination with vendors, transportation and shipping companies, Suppliers and raises bi-directional information flow. The consolidated distribution strategy of supply chain management software adds more to its reliability which turns out to be a benefit for end-users and gives more accurate output results.
Raise Business Profit Level
After that, the most stunning feature which makes SCM software more desirable is the rise in the business profit level. Welcoming behavior towards new innovative technologies develops new ways of success for the organization. In other words, the top hat will eventually raise the company's economic graph.
Boost Cooperation Level
Subsequently, supply chain management software results in higher cooperation levels within the organizational task. Supply chain management software provides you the access to track what your supplier and distributors are doing all the time and vice versa.
Moreover, supply chain management is responsible to link up all the business software systems at a remote location which further automatically improves collaboration in all partners.
Lowers Time Delay in Processes
Last but surely not the least, supply chain management software minimizes delays in tasks. It is often observed that delays in SCM lead to poor relationships with stakeholders and loss of business. These common issues incorporate late shipments from vendors, hold-ups on production lines, and logistical errors in distribution channels. All these issues can directly and negatively impact a company's ability to satisfy customer's demand for products. All the activities of SCM software can be flawlessly coordinated and executed from start to finish, in order to ensure much higher levels of on-time delivery across the board.

Top Supply Chain Management Certification

Certifications have found its way in almost every industry. The reason being, certifications are helpful to advance the career. Not to mention it allows candidates to evaluate their skills and knowledge. Moreover, these work as a recognition of their competency and shows your commitment towards your profession.
There are various certification bodies that offer certification in Supply Chain Management. Therefore, you may find various training institutes that offer the same. However, don't get lured by them. Now, understand and keep this in mind that there are only a few who are widely accepted. So, make sure you make your choice wisely. In order to make things easier for you, we are providing you with the list of certification bodies that we highly recommend.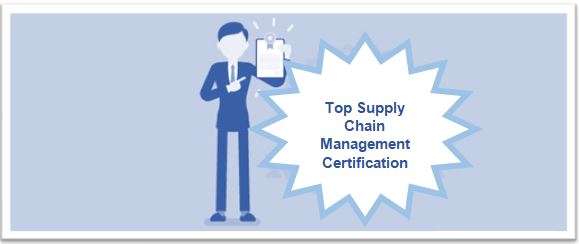 Vskills – India's Largest Certification Body
Vskills is India's largest Assessment Body which works on the principle to improve the scope for professional certification and academic testing mechanism. Moreover, Vskills Certification helps enrich your profile –
Improving relevance and applicability
Helps to build confidence and self-accomplishment
Improves marketability
Hike in salary
Further improved academic recognition
APICS
APICS is one of the leading providers of supply chain management which offers certification programs, training tools, and hands-on lab experience.
IISCM
Institute for Integrated Supply Chain Management also known as IISCM offers Consulting and Training in the area of Supply Chain, transportation, logistics, and warehousing.
Academic Courses
Academic course is a unit of teaching which a comprehensive collection of management courses, training courses, online degrees and many more.
Cilt International
It is one of the leading international professionals having a presence in more than 30 countries, to create a range of benefits and opportunities in further career.

Learning Resources
Once you are exposed to every pertinent thing about supply chain management, its time you arm yourself with the most genuine learning resources. The aim of learning resources is to provide a source of learning experience to candidates. Therefore, it becomes highly important to make a profitable selection of resources to study for the exam. Following is a list of few learning resources that will surely help you pass the exam with ease.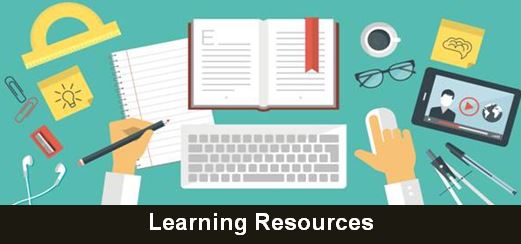 Tutorials
Firstly, the internet is flooded with a myriad of online tutorials which provides an insight into the exam. One of the popular destinations to make a visit is Vskills. Vskills – India's Largest Certification Body offers highest-rated and expert tutorials and a must-go-to source for testers. It provides you with free online tutorials with hundreds of practice tests. This sequential tutorial covers everything in depth which is a great source to learn from. No matter if you follow the order or not, these Supply Chain Management tutorials are a great page to bookmark and go back to if you get stuck.

Study Groups and Forums
Subsequently, study groups and forums are the ideal additions to the preparation journey for the SCM exam. Candidates often face distractions around them while preparing for the exam. At this particular time, study groups and forums turn out to be the ultimate salvation for the candidates. Joining study groups or forums helps you meet likeminded people who are preparing for the Supply Management Chain exam. Moreover, these community centers assist you by providing the amount of support needed, to keep all your focus on the final objective.

Books
Further, books are the most important steps in the certification preparation process. With the advent of technology, learning resources are constantly taking a rise, replacing one another. However, there is no power in the world that can ever replace books. There are some excellent books ruling the marketplace for years which you can use to prepare for the Supply Chain Management exam. Therefore, our suggestion to you would be to find books for the exam from genuine sources.

Operations and Supply Chain Management (SIE)
Designing and Managing the Supply Chain
Introduction to Supply Chain Management
Supply Chain Management And Logistics
Practice Tests

Last but surely not least, practice tests help candidates to prepare for the exam. The aim of practice tests is to provide the experience of the real examination. In addition to this, they deliver quick results, as well as detailed reports of the candidate's performance. Doing so helps in finding the strong and weak areas in different domains. Therefore, it is advised to attempt as many practice tests as you can. PRACTICE AND EVALUATE YOURSELF WITH OFFICIAL PRACTICE TESTS HERE!

Job Roles
Supply chain management professionals can make remarkable changes in any organization. It gives a smooth execution to all tasks in order to achieve long-term profitability.

The job roles of supply chain management cover lots of territories, including the titles such as:
Firstly, SC analyst
Secondly, SC developer
After that, SC administrator
Moreover, SC architect
Job Opportunities

Supply chain management is a suitable springboard to make it to the top. Therefore, a list of top recruiters hiring SCM professional available in the market space is given below: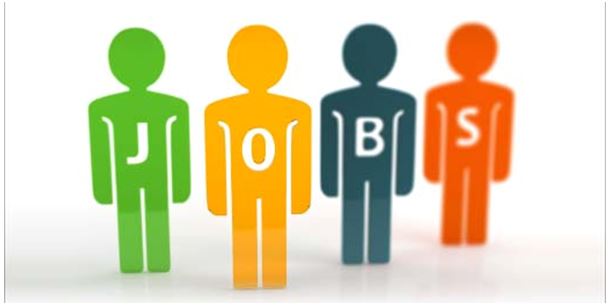 Top Recruiters
Accenture
Wipro
Hitachi
Flipkart
Tech Mahindra
Snapdeal
PnG
Medline
Remember, the above list is just a presentation of the best opportunities you may avail of. The ultimate choice depends on you and how you personalize it according to your interests and experience.

Average Salary
The average salary for SCM professionals varies widely depending on location and specialty. That said, salaries for SCM professionals range from a low of under 618k to a high of 3,442 k, with a median of about 1,504 k.
There is a lot of room for increments as experience and expertise help the employer to boost his/her salary.

Expert's Corner

In conclusion, if you are seriously interested in supply chain management, then obtaining SCM certification is a great option to advance your career. IT professionals who are looking for lots of opportunities and actions should consider SCM as a terrific focus for an IT career.
It is important to note here that SCM professionals with at least one certification get paid on average 19 percent more than those who aren't certified, and those with two or three certifications.

Bolster your career with advanced learning skills and expert tutorials on Supply Chain Management. Prepare and become a Certified Supply Chain Management Professional Now!