Posh is a law to save you and to offer protection against, Sexual Harassment of women at the workplace as well as redressal of complaints of Sexual Harassment.
Sexual Harassment violates the fundamental rights of a woman to equality under Articles 14 and 15 of the Constitution of India and her right to life and to live with dignity under Article 21 of the Constitution. And the right to practice any profession, which involves a right to a safe environment free from Sexual Harassment.
"As Sexual Harassment at the workplace is a horrific violation of an individual's rights."
What is a PoSH Training?
What is sexual harassment in the office?
Can texting or a casual touch at lunch makes you a Sexual Harassment offender?
Can reporting harassment make me lose my job?
These are some of the common questions that employees are either unaware of or too afraid to ask. While, at the same time, organizations don't have the requisite training or processes to ensure Prevention of Sexual Harassment.
Therefore, to provide a safe and gender-neutral work environment, an organization's employees, managers & directors need to be educated on what is and isn't sexual harassment under PoSH training.
To understand it better
For instance, sexual harassment isn't only confined to its maximum obvious shape including making inappropriate advances. It can also include unwelcome verbal or physical conduct that creates an opposed work environment. Also, it is not just limited to the office space only, but can go beyond within the work environment.
PoSH training allows you to differentiate between appropriate and inappropriate workplace behaviour. And therefore, educates you on the definition & consequences under the PoSH Act. The training can be done both online through video/non-video courses or via in-person workshops.
PoSH training is required to
Firstly, it familiarizes all employees with the applicable legal framework and best practices at work
Secondly it sensitizes managers towards gender equality due to the inherent nature of power differences
Next, trains the Internal Committee (IC) on how to handle complaints and resolve conflicts
The Sexual Harassment of Women at Workplace (Prevention, Prohibition, and Redressal) Act, 2013 makes it unlawful to sexually harass women within the workplace.Moreover, it talks about the distinct methods in which someone can be sexually harassed and how they can complain about this form of behaviour.
What does the Sexual Harassment include?
"Sexual Harassment" consists of an unwelcomed sexual behaviour. Whether directly or by implication, such as:
Firstly, a physical contact and advances
Secondly, demand or request for sexual favors
Next, by making sexually colored remarks
Subsequently, showing pornography, or
In fine, other unwelcome physical, verbal or non-verbal conduct of a sexual nature
What is the need of PoSH law?
A survey (Indian National Bar Association) changed into completed at BPOs, IT sector offices and at various instructional institutes, hospitals, and legal firms. 6,047 human beings participated inside the survey – 78% had been females and the final males.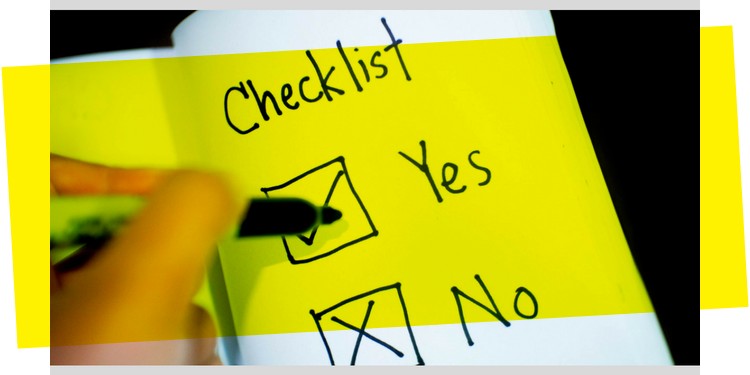 Therefore, it became determined that 38% of girls had confronted Sexual Harassment on the place of job
Of these, 68.9% said they refrained from creating a complaint due to fear, embarrassment and absence of confidence
When questioned about legal protection, 42.2% said they did no longer sense covered at work
Fear and absence of confidence in the business enterprise results in low process satisfaction. Thus, decrease in productivity and in the end results within the enterprise dropping valuable employees at the side of a declining place of work culture.
Sexual Harassment of Women at Workplace (Prevention, Prohibition, and Redressal) Act, came into force in 2013. Since its "an Act to provide protection against sexual harassment of women at workplace". Thus, for the prevention and redressal of complaints of sexual harassment and in matters connected therewith or incidental thereto". Hence, it's jurisdiction extends to the whole of India.
Defining workplace under the law
The term "workplace" within the Act consists of any department, enterprise, undertaking, owned, controlled or managed by using the authorities as well as any non-public sector organisation or a non-public venture, undertaking, agency and institution.
The Act covers any/every region visited by using the employee in the course of the direction of employment such as transportation. Even non-traditional workplaces which involve telecommuting and digital areas are protected below the regulation.
This Act is for any woman who's harassed in any place of work. Although, it isn't important for the female to be working at the place of business wherein she is harassed. A workplace can be any office, whether authorities or private.
What is the extent of the law?
The regulation offers that each agency with more than 10 personnel have to constitute an Internal Committee (IC) inside the business enterprise to handle complaints of Sexual Harassment.
Both organized and unorganized sectors are blanketed by way of this Act and non-compliance of any directives will result in consequences.
Behaviour defined as Sexual Harassment involves:
Firstly, implied or explicit promise of preferential treatment in employment
Secondly implied or explicit threat of detrimental treatment in employment
Thirdly implied or explicit threat about the present or future employment
Hence, the Posh Law is wide enough to include sexual blackmail, which has unfortunately become a common practice today.
What does the law mandates?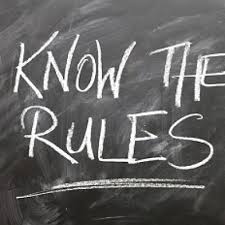 For Employers
As in line with Section 4 of the Act, each enterprise with 10 or more employees have to constitute an Internal Committee (IC). This Committee needs to include:
A Presiding Officer appointed from Senior Management (should be a woman)
One external member from amongst non-governmental agencies or a lawyer
At least two members representing the employees of the corporation.
It is important that as a minimum one-half of the whole members so nominated will be girls. All court cases will be made to this body which ought to resolve every problem impartially.
For Employees
Firstly all the personnel of the organisation ought to go through sensitization education every year, as the entire emphasis of the law is on prevention of Sexual Harassment.
Irrespective of the aim of the accused or the level of impact, every incident has to be taken significantly and investigated by the IC.
However, even a single example of forwarding an indecent shaggy dog story or image on social media platforms can cause a complaint.
Also, the Act calls for employers to behaviour schooling and sensitization programmes and develop regulations towards Sexual Harassment, amongst different obligations.
Get PoSH training for employees?
Penalties on failure to comply?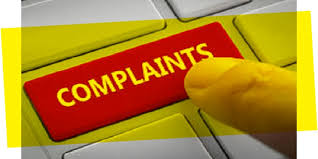 Since, failure to conform with this may result in hefty consequences. While, some of the provisions underneath the PoSH Law include:
When the company fails to constitute an Internal Committee or breaches provisions of this Act or any policies made thereunder then they shall be punishable with high-quality of fifty thousand rupees (INR 50,000).
If any Company, after having been formerly convicted of an offence punishable beneath this Act. Then in the end commits and is convicted of the same offense, he shall be at risk of twice the punishment.
Extended penalties shall be
Firstly the cancellation or withdrawal of his license.
Secondly non-renewal, or cancellation of the registration.
Next consequences of non-compliance
Offences below the PoSH Law are not simply illegal however can prove deadly as well.
Once booked underneath the regulation, the picture and goodwill of the organisation in question gets tarnished past repair
Adversely influences the growth & reputation of the corporation
A company in Chennai, where a woman complained of Sexual Harassment, was fined Rs. 1.sixty eight Crores for its failure to conform with the law. Thus, the regulation is clear. Since non-compliance can invite hassle for the management. Therefore they even face costs of abetment to the crime and crook prosecution.
Stakeholders in Prevention of Sexual Harassment
However building systems and tactics that regulate the anti-sexual harassment tips internally carry the image of a more mature employer. While, it is the responsibility of the management of every organization, to make sure absolute compliance with this regulation.
Human Resource Manager
Since ensuring a safe and secure paintings environment for all its personnel and gender sensitization is the obligation of HR. PoSH education and sensitization is the primary step in this regard.
Therefore, sensitization and compliance can assist improve worker productiveness and therefore the output.
Employees
Reports (by means of EY & Deloitte) concluded that the implementation of such policies helps incentivize employees. Thus, makes them feel a greater inclusive a part of the agency.
Therefore, awareness about laws mandated for worker protection gives them peace of thoughts and encourages them to work better.
Senior Management
The pinnacle management is liable for preserving the priorities & public picture of the agency. Thus, a sound policy allows assure personnel, capacity clients, and vendors because it inspires a sense of agree with and respect with reference to the corporation.
What is needed to be PoSH compliant?
Primarily, ensure implementation of PoSH policy
Secondly, sensitization of all employees
Thirdly information of Internal Committee (IC)
Subsequently, training of IC on research procedure, confidentiality, timelines, the format of reports etc
Next, mandatory external member, who guarantees fairness, neutrality, right steps for implementation of PoSH policy
In fine, filing of the annual document to suitable government and PoSH compliance to be part of Director's document.
Benefits of conducting PoSH schooling
Predominantly higher job satisfaction and employee engagement
Secondly higher productiveness and collaboration among personnel
Thirdly higher retention of valuable employees and talent
Then improvement in place of work culture
Thus Respect for colleagues
It is not tough to create an environment that is protected, warm, friendly and safe; it simply requires consciousness and attention. Therefore the most effective weapon against Sexual Harassment is focus.
Take Certificate in POSH (Prevention of Sexual Harassment) and improve your skills.