Do you want to become a data scientist or simply have an interest in entering the exciting field? If yes, then you have landed at the right place. That is to say, learning data science skills and developing a career in it can help you revolutionize your career. But the ruling question is, how do I get a job in Data Science? What is the career path? Well, you don't need to worry. As we are here to help you reach these insights.
Now, in this article, we will be arming you with the required knowledge, so you can spend your time efficiently and end up with the data science career you want. However, before we jump onto the career path, let's take a moment and understand who a data scientist is.
Who is a Data Scientist?
A data scientist is an analytical data expert who has the technical skills and the ability to solve complex problems. In a way, a data scientist is a perfect blend of mathematician, computer scientist and trend-spotter — someone who works within the technology and business worlds.
Further, there is nothing to say that a data scientist is someone who collects analyzes and interprets data in order to find ways to help a business improve its operations and get an edge over competitors.
How to Become a Data Scientist?
How can I become a data scientist? What are the minimum basic requirements? We are pretty sure that you might have these questions fluttering in your head. Being honest, being a data scientist comprises three general steps :
Firstly, earn a bachelor's degree in IT, computer science, math, physics, or another related field;
Secondly, earn a master's degree in data or related field;
Subsequently, gain experience in the field you intend to work in (ex: healthcare, physics, business).
Skills to become a Data Scientist
In the field of data science, having the right set of skills is a must. However, it is important to note here that no matter if you are a novice or an expert, data science is available to all. Therefore, before you dive into the world of data science, let's take a look at the skills one must possess in order to become a data scientist.

Business Intelligence
Firstly, there is a big similarity between Data Science and Business Intelligence as they both focus on data to provide outcomes and offer reliable decision-support systems. The BI works with static and structured data whereas Data Science handles complex and multi-structured data from data sources. Moreover, BI helps illuminate the past data for reporting and Data Science analyzes past data to make future predictions in predictive analytics or prescriptive analytics.
Statistics and probability
Probability and statistics refer to the basics of Data Science. Where Statistics means using mathematics to perform technical analysis of data. And, using statistical methods, the estimates for further analysis. Statistical methods are mostly dependent on the theory of probability, to make predictions. However, as a beginner data scientist, you can start with basic statistics concepts that include,
Statistical Features
Probability Distributions
Over and Under Sampling
Dimensionality Reduction
Bayesian Statistics
Machine Learning and AI
This area is quite complex and requires high-level knowledge as a large number of data scientists are not proficient in Machine Learning areas and AI techniques. However, in Data Science you have to work on large amounts of data sets that require knowledge of machine learning techniques.
Technical Skills to become a data scientist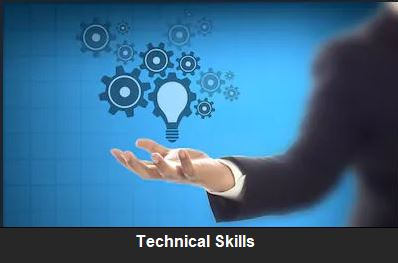 Programming languages are equally important when it comes to data science. In other words, in order to embark on the journey of Data Science, you must possess some of the technical programming languages to become a Data Science Pro.
Python
Python is one of the most popular as well as easy to learn programming languages. It is a high-level object-oriented programming language used for data science. Moreover, this language plays a pivotal role in web-application and GUI development. Python assists a large number of machine learning and deep learning libraries like Tensorflow, Keras, sci-kit-learn, etc. Therefore, if you really wish to kickstart your career in the field of data science, then Python is surely an ideal programming language.
R
R is basically a statistical modelling language that is most popular among data scientists. It provides a steep learning curve, which generally makes it difficult for beginners. However, regardless of this, R is the first choice for many hard-core statisticians. It also provides support for various data science operations through its abundant libraries.
SQL
SQL is popularly referred to as the bread and butter of Data Science. It takes place in initial levels of data science operation. SQL is basically used for extracting and retrieving the data. It is also responsible to manage data that is stored in a relational database. SQL is mainly used only for handling structured data. Most importantly, being a data scientist you must also know how to handle unstructured data, through NoSQL.
Big Data
It is an important technology that is a small segment of Data Science. Big Data technologies like Hadoop, Spark, Apache Flink have taken the world by storm due to their massive data storage and processing capabilities. Since a data scientist has to deal with large volumes of data, knowledge of Big Data is essential.
Java
Java is a well-known programming language accepted by many industries. In today's world, Java is required by every other company, irrespective of its size. The knowledge of Java allows you to tune and maintain big data platforms like Hadoop which are written in the same language.
Using the Right Learning resources
Now that you have understood everything about Data Science, it's time you arm yourself with the learning resources. However, the bigger question which arises here is, where to find the genuine source which you can rely on? Therefore, here is a list of learning sources that will help you study and become a data scientist.

Learning Resource 1: Start taking Projects
First things first, if you really wish to build a career in data science, then you need to put your feet in projects. Taking projects to help you gain a lot of experience in data science. Moreover, the internet is flooded with various sites where you can take the projects from and start working on them. Doing this will definitely help you earn a good reputation in the Data Science world. Most importantly, this will help your resume stand out.
Learning Resource 2: Join groups and communities
After that, you should indulge yourself in groups and communities. It has been observed that aspirants who engage in groups and communities result in building a strong online presence. Moreover, joining groups and communities is a great idea to create a positive outcome.
Learning Resource 3: Books – Your Old Friends
Subsequently, you can acquire some valuable knowledge from the books available in the marketplace. Books provide a clear and detailed insight into what is required. Some of the books you can refer to study are given below
Data Science and Analytics by V.k. Jain
Data Science from Scratch by Joel Grus
Beginning Data Science In R by Thomas Mailund
Learning Resource 4: Practice! Practice! Practice!
Last but surely not least, you can go old school with your books. As the field of Data science requires performing operations, you need to have good practical knowledge. In other words, you need to study as well as make practical application of your knowledge. There are various sources that provide unique free practice test questions to prepare for the exam. These practice tests help you know your strong and weak areas. So, START EVALUATING YOURSELF NOW!

Top Data Scientist Certifications 2020
Certifications can help you gain a competitive edge in the industry. Therefore, for your consideration, we have pinned down a list of top data science certifications that will give a measure of your quantifiable data science skills. Moreover, these certifications will help you become a lucrative data scientist.

Vskills – India's Largest Certification Body
Vskills is India's largest Assessment Body which works on the principle to improve the scope for professional certification and academic testing mechanism. Moreover, Vskills Certification helps enrich your profile –
Improving relevance and applicability
Helps to build confidence and self-accomplishment
Improves marketability
Hike in salary
Further improved academic recognition
Edureka
Edureka is an interactive online course and training platform. It provides trending technologies for career growth.
Udemy
Udemy is a global marketplace that provides learning and teaching online. It helps to improve the quality of life through learning.
Simplilearn
Simplilearn offers short-term online training courses with high-quality and free learning resources such as articles, webinars, ebooks and more
Coursera
Coursera is an American online education platform that offers various courses online. The platform helps you learn online and earn valuable credentials.

Now that you have understood everything about Data Science, it's time you arm yourself with the learning resources. However, the bigger question which arises here is, where to find the genuine source which you can rely on? Therefore, here is a list of learning sources that will help you study and become a data scientist.
Job Roles and Responsibilities
In a data science team, there are people with diverse roles and responsibilities. These people contribute together in different ways. If the data scientist career path is your ultimate goal, then there are various ways you can get there. Therefore, let's now take a look at the roles and responsibilities of the Data Scientist Professional at any institution.
Business Intelligence Analyst
The Business Intelligence Analyst uses data to figure out market and business trends by analyzing data to develop a clearer picture of where the company stands.
Data Mining Engineer
The Data Mining engineer examines the data for their own business and for third parties. Moreover, to analyze data, a data mining engineer creates sophisticated algorithms to help analyze the data further.
Data Architect
The Data Architect works closely with users, system designers, and developers in order to create blueprints. Further, the data management systems use these blueprints to centralize, integrate, maintain, and protect data sources.
Data Scientist
The Data Scientist is responsible for translating a business case into an analytics agenda, developing hypotheses, and understanding data. S/he also finds and chooses algorithms to help further analyze data.
Senior Data Scientist
The Senior Data Scientist anticipates future business needs. Apart from gathering data, a senior data scientist also analyzes it thoroughly to resolve highly complex business problems efficiently.

Job Opportunities
There is no harm in getting a closer view of companies that might hire you. Therefore, here is an extensive list of top companies and startups hiring data scientists' jobs.

Top Recruiters

Accenture
Aon
Oath
MSD
Intel
Spins
Splunk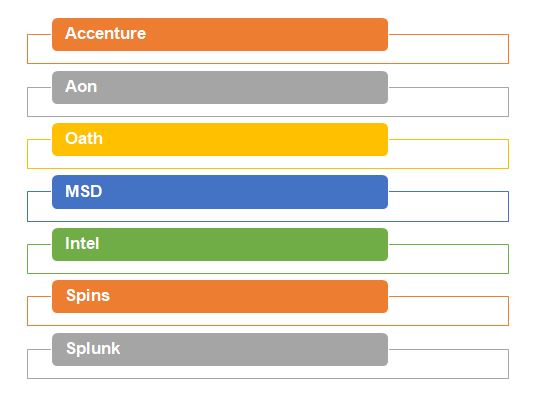 Average Salary

Aren't you allured by any of the above-mentioned job roles? If that's the case, then the salary structure of Data Scientist will surely help you gain the same.

With the increase in demand for these skilled professionals, the salaries offered are also likely to increase. Moreover, even those holding the lowest-paying data scientist jobs will still make a nice living.
The average salary of a Data Scientist is 1,050k per year and the salaries range from 500K – 1,964K depending upon the knowledge and expertise you bring to the table.

Summing Up

In conclusion, Data Science is a broad area and becoming a proficient Data Scientist is itself a great achievement. A Data Scientist should be familiar with various statistical techniques and tools. All you have to do is channelize your skills and knowledge in the right direction. A little amount of hard work and determination will surely help you land a data scientist job. Remember, the only success mantra here is hard work. So, prepare well and become a professional.
Catapult your career with advanced learning skills and expert tutorials on Data Science. Prepare and become aCertified Data Science Professional Now!