Vskills Certified Candidates
Vskills Recently conducted assessment exams in different cities all across India as well as outside India. There were thousands of working professionals/college students appeared for the exam in different areas like Web Development, Automation Testing, Logistics and Supply Chain Management, Human Resources Management, Six Sigma, Data Science & Security etc.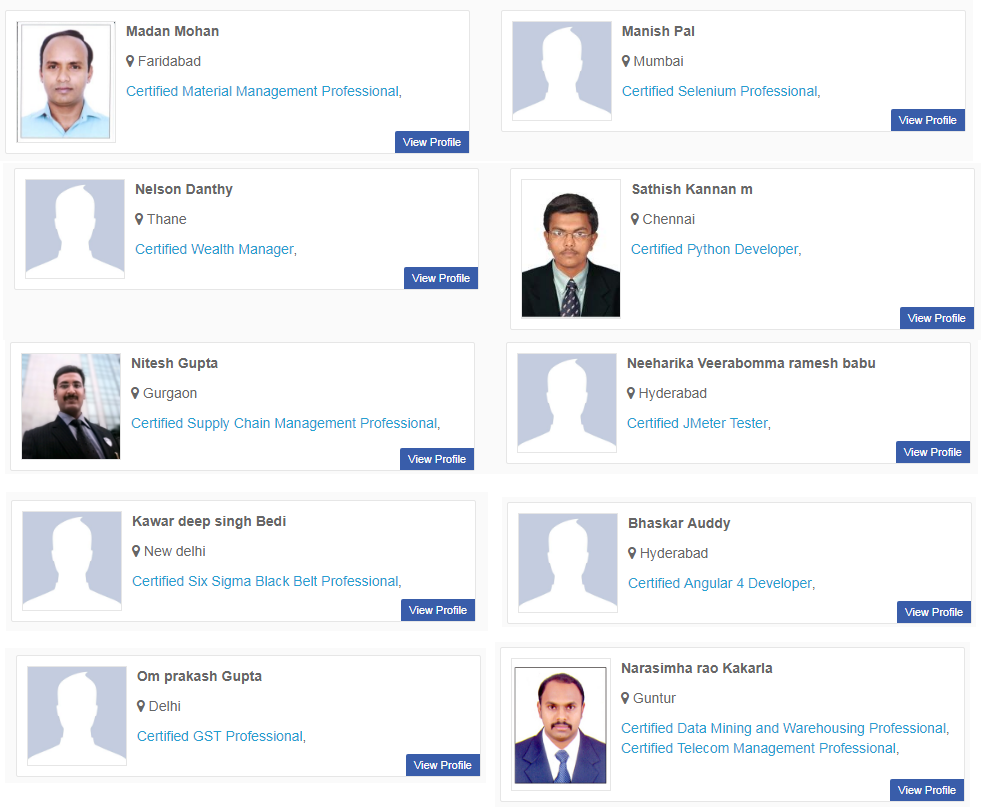 Refer the given link for the complete list.
https://www.vskills.in/certification/certified-candidates/
"Best of luck to all the certified candidates !!"
Those who are not able to clear in the first attempt can re-appear for the exam on the given link.
https://www.vskills.in/certification/exam-retake
We suggest our certified candidates to update their LinkedIn profile and Vskills My Profile to get more visibility and related jobs.
We are happy to announce you that we have recently tie-up with eXpertResumebuilder, where you can create beautiful professionals resume for free, this facility is provided to Vskills certified candidates only.
Online Free Tutorials available for Professionals
https://www.vskills.in/certification/tutorial
Take your learning to next level by taking the Vskills online practice tests.
https://www.vskills.in/practice/test
Become a Vskills Certified Professionals and explore more career opportunities.