Vskills is sponsoring various events being conducted by E-cell, IIT-Madras, as the "Online Certification Partner".
IIT-Madras or IIT-Chennai, is the prestigious institution for engineering education and research. The institution was ranked 264 in the QS World University Rankings of 2018. It offers undergraduate, postgraduate and research degrees across 16 disciplines in Engineering, Sciences, Humanities and Management. About 360 faculty belonging to science and engineering departments and centres of the Institute are engaged in teaching, research and industrial consultancy.
Vskills is the largest professional certification body of India. It conducts skills testing and certification exam to improve employability. Candidates use Vskills Certifications, which are well recognized in the Industry, as certification of skills and knowledge.
Vskilsl has been at forefront in launching certifications on Bitcoin, data science, automated testing and other upcoming technologies.
Some of the benefits that you get on taking Vskills Certification exam are
For more details – https://www.vskills.in/certification/
Entrepreneurship Cell at IIT Madras believes that entrepreneurship is not just about starting companies, but a pathway towards India's socio-economic development. Our vision is to make students and faculty 'entrepreneurial' in every work that they do. We hope to enable them to solve global challenges as we see students as the greatest capital and intend to nurture them, provide them with opportunities for excellence.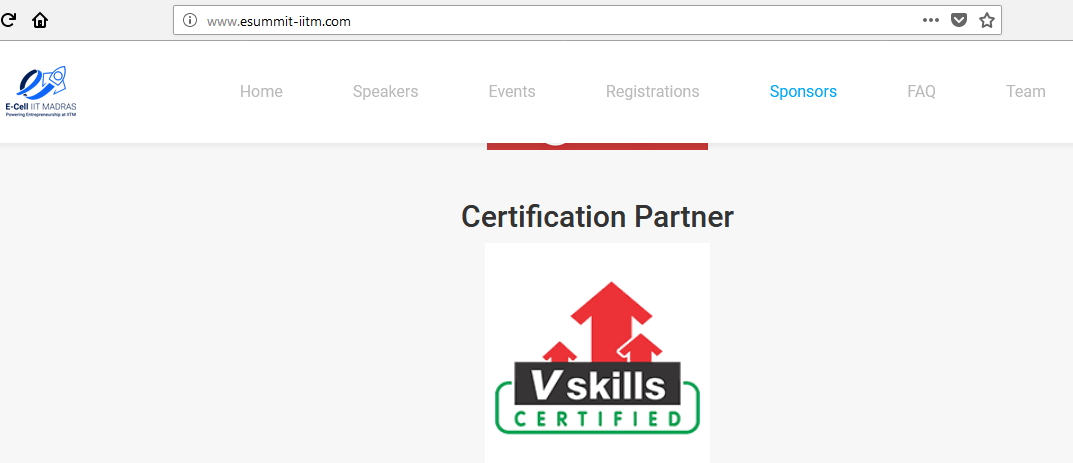 Events being organized by E-cell are
Start-up Jalsa
"Tanmay Bakshi"
For more details – http://www.ecell.iitm.ac.in/
– Team Vskills