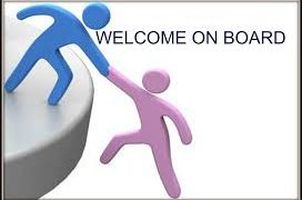 Induction means introducing the new employees to the organisation or making him comfortable with the workplace.
It can also be called as a 'welcoming process' as it involves making the new employees feel at home and generate in him a feeling of belongingness to the workplace. The new employees, at the time of his joining, must be helped to get introduced and familiarised with the fellow employees and the organisation. Instead of leaving him to get adjusted through his way, it is better to properly and systematically orient him to the company, its policies, it place in the economy, etc. This stage is completely handled by HR department.
Now lets see the benefits of the formal induction-
* it helps in reducing the 'employees' anxiety' and gives him the opportunity to know about the organisation and the work environment.
* it develops a 'uniform understanding' among the employees and it also forms an agreement between the employee and the company's objectives, policies, strategies etc.
* it creates a 'positive attitude' in the employee towards the company.
* the new employee feels like a part of the social fabric of the organisation.
To conclude this, careful orientation to this job will make his adaption to the work environment more speedy, his mistakes fewer and his attitude more collaborative !
Click for Govt certifications for Human Resource or HR professionals