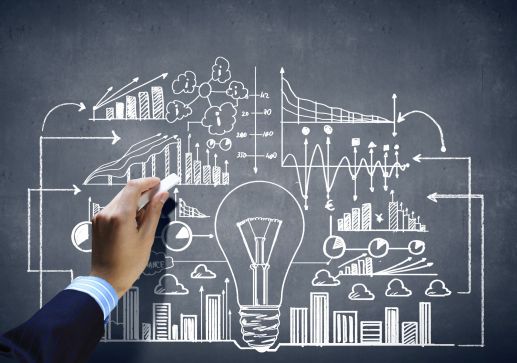 "An entrepreneur without funding is a musician without an instrument." -Robert A. Rice Jr.
Major problem faced by aspiring business owners, "idea exists but capital isn't".
Today's booming startup world, though finding is seen as an obstacle numerous contemporary methods have been adopted by entrepreneurs
Recently, online lending services such as On Deck and Kabbage have become a popular alternative to traditional business loans. Speed is the advantage that these online lenders enjoy in comparison to the traditional lending methods. Starting from processing an application till issuing the funds would be done within days which is unimaginably adorable and flexible as well. In contrast, the traditional loan process can take months to complete. This technology or can be even meant as innovation has brought in a varied amount of change in business environment. Funding has been made so simple and easy through these online lenders. Hats off tot their idea and support that would have contributed a lot to the booming startup world.
Financing is no more a pain of you adopt factoring or invoice advancing services for your business. You can sell your accounts receivables to a third party at a discount for immediate cash needs. Factoring is a methodology that Fundbox (small business cash flow Management Company) adopts frequently for its customers. Through this methodology, receivables are no more considered to be a drawback for your cash flow.
Presale is next big wave spreading among the startups. Selling your products before launch is a highly effective way to raise the money needed for financing business. Bittylab, manufacturer of air-free baby bottles benefits greatly from presales. Presales is being strongly adopted by IT and other service companies as well, where they get clients and customize their products or services as per their needs.
If you are blesses with a friend or relative who holds some spare cash and who can trust you in return, you have another potential way to finance your business. Borrowing from friends and family presents an interesting alternative to traditional forms of financing. The major advantages that one would gain through this method is no-interest payments, can stay away from bank contracts, can avoid queues and lot more.
The next method would be "double dipped". Here comes a live example for it Problemio.com, a mobile app that guides to plan and run a business through 300,000 entrepreneurs was launched by putting in the revenue generated from Comehike.com.
Home equity loans are favorable as they are offered at comparatively low interest rates with better flexibility, though the home is under risk.
If you believe in luck then you get funded. Black & Denim was funded by winning a B-Plan contest.
To get a clear idea on startup funding, it generally has the following phases
Angel funding
Venture Capital
Private equity
Public equity
Angel funding is basically done by a group of angel funders who contributes or in better words invests their money into the startup which has just been born. The risk involved here is way too high as probability for instability is very high. The investors in this phase would also be engaged as a well-wisher or one of the board member for the start up. The funding obtained here would help the start up to initiate its activities.
The second phase would be venture capital, this stage would exist for 3 – 4 years. The risk involved in still high but less than angel investors. The funding obtained here would be help to commercialize the company's activities and to start looking for profits.
The next phase would be private equity where the company would get into a position to own well-furnished financial statements. So, the risk habituated in this phase would be less as investors can analyze the company in terms of their statements. The investors will be able to forecast the company's performance with a good amount of clarity.
The next phase would be public equity this is where company prefers to get listed and may opt for an IPO.
Funding & Deals
BlaBla Car, certified as Europe's hottest startups obtained a funding of $200million. Bla-bla car has received a really appealing welcome from people as it would provide comfort at less cost to travelers.
Holachef enters the lucky list: Holachef is handpicked to be Ratan Tata's 14th startup investment at undisclosed amount.
Amazon joins Indian startup stories: Amazon, the company that has spent more in advertisements in FY 2014 – 2015 in India has pitched its leg into Indian startup market by grabbing a minority stake around in QwikCilver Solutions. QwikCilver holds about 90% share of the gift-card market in the country. The company has been succeeded with 500% growth in past two years.
Infibeam to get listed: Infibeam is set to become the first e-commerce company to get listed in India. Infibeam has been approved by SEBI to raise Rs450 crore through IPO. This funding is being planned to be put in building a virtual retail marketplace "Buildabazaar and to create a cloud data center"