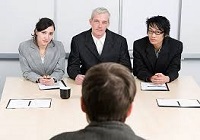 Gone are the days when resumes had the entire life history of candidates and there is no one to ask about him rather than himself. Gone are the days where whatever the candidate enlists on his resume is hardly a lie. The digital era has began, and so does the new age frauds. Companies hire thousands of people and all these candidates are presumed to be innocent from their point of view. But due to leaks on confidential information and assets of the corporation, they started checking the profiles of the candidates they hire. Every time, a recruiter says we will get back to you it does not mean you are thrown off, but they need time to analyse you and as well your background to make sure that you are the right fit for the organisation. Let us walk through few points, we should consider before applying for a job.
Social Media: Social media is the revolution of the century and nearly more than half of the world's population is reliably connected through this. Tons of jobs are created every year around this and thousands also lose their job due to social media. Whether you work or searching for one, never try to make contact with your boss or your manager in social media. If the job is very much demanding add them, but never ever ill mouth your company, the job or your colleagues. It may be your wall but it attributes your character. Also, make sure that none of your comments or status degrades your society, any organisation or against caste, creed, sex or religion. Your hands may become your sworn enemy since no employer considers these acts cool enough.
Linkedin: Linkedin is the state of the art social media, which connects with professional people. Many employers consider their candidate or worker to have a Linkedin profile since it makes them understand the professional and the educational qualification of the candidate. Employers employ a web browser plugin called Rapportive which shows your Linkedin account once he hovers the mouse pointer over your email address. Most candidates having a Linkedin profile are considered safe and professionally sound to be an ideal candidate.
References: References are keys to your essential qualifications and improvisations. Candidates should always quote references under the permission of their references since these people have seen your work and would recommend you to others. Always include a reference wherever and whenever possible. Some organisations are very strict that they look after your reference first to continue with your job application. A good reference can be from academic institution or your manager at your workplace.
Employment or Graduation History: Never underestimate the power of a Human Resource Manager. If their intuition says that something is wrong with the candidature, they might contact your last manager or your university to crosscheck if your statements were true enough. All companies and HR managers are linked and information spreads rapidly.
Cover Letters: Many companies ask for a cover letter from the candidates and it is always wise to have freshly prepared cover letters for different companies . Companies do understand the fact that, many candidates just copy the cover letters from the internet and just edit their names inside. What's more interesting is that some candidates fail to notice the change in job position or their titles mentioned in their cover letters which may lead to a chaos. Fresh candidates always need to indulge themselves and write a neat cover letter for any company.
Certifications: New age candidates have a big competition ahead of them in every interviews and job proposals and just to outsmart many they include things they are unaware of. A certification in Java mentioned in your resume might fetch you a job, but on the longer run when the need arises and you do not have the skills mentioned, there is a big black dot under your name which stays on forever. Always mention what you know and what your skills are. Never exaggerate your skills which may land you in danger. An example of certifications is Vskills Certifications that enhance employability.
The world is big and we have hundreds of corporations ready to hire us or our minds can take us to a different path to be an entrepreneur but all that matters is truth prevails. We get a job based on our skill set and the right attitude and never on false commodities.