Talent Management
Integrating Human Resources & Business!!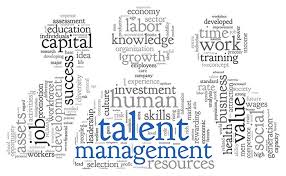 In the early 1990's businesses had no idea about the concept of Talent Management. Small and large businesses were generally product and process oriented rather than being people oriented. The key objective in those days was increasing sales, generating substantial revenue for the business and reinvesting it for process and product development.
Human Resources was a support function, which was responsible for looking after the general administration of the business. This included maintenance of office expenses, ensuring upkeep of office premises, maintaining attendance & leave records, and processing salaries etc.
In recent times the organizational needs & business requirements became more complex and challenging due to changing needs of customers. Hence this generated a need to shift the focus from product & process orientation to people orientation. Further the development of IT Infrastructure within the country supported this transformation. It was due to this transformation and change in business needs that led to the introduction of Talent Management in the organizations.
Let us understand what is Talent Management, and how did it add value to the organizations as a whole? Well several professionals have argued on this concept and its importance.
Talent Management is a process, of attracting people with the right skill set, knowledge, and expertise in a particular field or industry. Talent Management concentrates on developing existing talent through nurturing talents by training and moulding them as per organizational requirements.
Employees possess different forms of talent; these may include professional qualification, experience in a particular field, and nurturing talent with the help of training and mentoring, aptitude, knack for a particular domain. For example: An employee has a numerical aptitude, and is able to analyse and interpret data, hence the organization can utilise this employee's aptitude in a job involving numbers and data analysis.
Another example is an employee has good interpersonal skills and negotiation skills, he can be absorbed by the organization in a role involving business development and client relationship management.
Talent Management roots itself from the ancient times in the country, During the Mughal rule in India, gave rise to dancers, musicians, painters, artisans, potters, and army men who possessed different skill sets. They contributed significantly in their fields.
During the era of Mahabharata, Arjuna was considered as one of the finest archers, It was due to his skills and mentoring given by lord Krishna that he along with his brothers and the army were able to win back their kingdom from the Kauravs in the battle field.
Keeping this example in mind, if organizations need to recruit, retain, develop and train talented workforce that is able to acquire and retain a sound customer base, then incorporating Talent Management as a key business strategy is essential.
Talent Management is not as simple as it sounds, for example a nurse at a leading hospital is asked to operate a patient in this case, the life of the patient will be at risk and the reputation of the hospital would also be at risk. In the same case if the nurse is asked to assist the doctor in performing the operation successfully, chances of attainting success are very high as both people involved in the operation are experts in their own field.
Talent Management assists organizations to integrate their business processes and empower employees to utilize their skills and knowledge and expertise to deliver customized and tailor-made services to external and internal customers. Hence it leads to creating value for the customers which leads to overall growth of the organization.
Talent Management – An Effective Tool:
Increases Employee morale.
Identifies areas of improvement, and filters out unfit candidates.
Enables employees to think out of the box, ensures employee contribution is valued.
Enhances work culture and organizational culture as a whole.
Enables diverse workforce to contribute towards a common vision.
Creates a conducive learning for employees
Enables employees to take challenging roles, provides them an opportunity to grow and develop.
Enthuses, and Empowers employees to create value.
Synchronizes employee goals with business goals.
Talent Management is an effective and crucial business strategy that enables organizations to recruit retain, develop and train skilled workforce to achieve business goals, enhance organizational productivity and create value for customers. Hence Talent Management is a result of integrating Human Resources and Business.