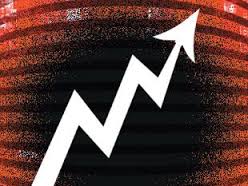 Following are a few startups that started with nothing and have emerged as big companies in less than 10 years. The funding they have received are noteworthy:
Xiaomi– Founded in 2010, a privately owned Chinese company has become the 4th largest Smartphone seller. Beginning as a software company it gradually launched its smart phones, smart TVs, Wi-Fi routers and entered the hardware market. Their revenue model is designed in such a way that they manage to sell high tech phones at cheap prices. Instead of selling through physical retail stores, they have tied up with e-commerce websites like Amazon, flipkart. It has till date made investments in 10 companies and raised $1.4 billion from 6 investors.
Uber– Founded in 2009, it is a technological based startup that provides convenient cab services in different cities of the world at different rates. It functions through its app, which connects the customers to their personal cab drivers. It has received a total funding of $5.9 billion in 10 rounds from 39 investors including Goldman Sacs, Google Ventures, Lone Pine Capital, Valiant Capital Partners and others.
Palantir– Founded in 2014 is a software company that develops programs for data analysis. The founders felt a need for a different kind of technology that solved hard problems and made data usage easier for various organizations. Today their programs are deployed by critical government and commercial institutions for better integration and analysis of data. Palantir has received a total funding of $1000 million in 15 rounds from 10 investors.
Snapchat– Founded in 2011, is an app that enables users to send messages through photographs, texts and videos. The user can set a timer of up to 10 seconds maximum for viewing the message, post which the chat automatically gets deleted from the receiver's phone. It has become very popular among students, given their fever for clicking selfies. Till date it has secured a total funding of $648 million in 6 rounds from 11 investors.
Click here for government certification in Accounting, Banking & Finance