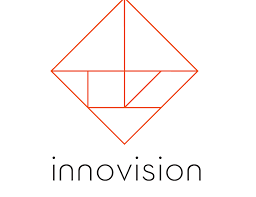 'InnoVision' refers to an idea which is innovative and has a vision to create the greater good. Four most cool startups that fulfill these qualities are:
Gecko– "Make your Smartphone SMARTER". Gecko links can be attached to your car keys and programmed to help you track your Smartphone or luggage. These links are now connected with HubbleCloud network which has made crowd tracking of your stuff faster and easier. You are alerted about your lost item's coordinates through Google Maps, as soon as it comes in the vicinity any of the five lakh Hubble app users. It is a tiny step towards Internet of things but a huge leap in technological evolution and thus has been backed by the Apple co- founder Steve Wozniack.
BlueGape– It is an e-commerce website that sells personalized posters. In a few steps you place your order and have your poster delivered to you at your porch. They even sell their products through SnapDeal, Amazon, FlipKart etc. and advantageously use the ready-made wide customer base of these websites. It was started in a small room of IItians who have seen their ups and downs in the business.
Apartment adda– It is India's first housing society portal which helps apartment and villa communities in maintaining their accounts and billing. All the notices, pictures and other documents that have to be shared by the apartment members can be uploaded and meetings can also be held on online conversation forums. It contains the basic details of all the households and a very useful vendor directory which is accessible to all the residents. An extremely innovative platform, that brings professionalism and transparency in facility management.
Aurus network-It is an online solution provider which has risen a funding of Rs18 crore for its flagship product SuperProfs.com. SuperProfs offers authentic live online lectures, notes and answer keys to students of renowned teachers and professors. Aurus claims to be growing 30% month-on-month, and expects to reach a goal of 10 lakh students in two years' time.