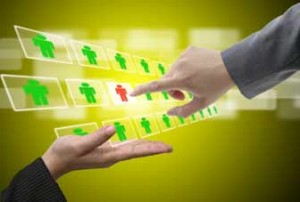 The last couple of years in India has been the age of the startups. With increasing number of startups making it big, increasing number of investors are putting their faith in these companies which are growing at a mind boggling pace. Recently 400 blessed employees of Flipkart hit the 'crorepati' jackpot because of the surging valuation of the online retailer. Fairytale stories like that of Flipkart are slowly being replicated by more and more number of individuals in different domains. Flipkart, Snapdeal, Zomato, Ola Cabs, Quikr, BookMyShow are just some of the many examples of flourishing Indian startups.
Experts say that high penetration of internet and increased use of smartphones have definitely helped them achieve what they have. But if we are to look at this phenomenon from an HR perspective, what comes to mind is what could be the reason why an individual might want to opt to work for a startup instead of a big and steady brand.
The following could be some of the reasons
No Boundaries– In large companies, most of the times, the structure is quite rigid. And a rigid structure gives a definite shape to the roles that the employees take up within the organization. As a result of which employees also find it very difficult to switch roles if desired. However, in a startup the structure and the roles tend to be more flexible. It is this flexibility that employees find more alluring. It often gives the employee exposure across different domains thus providing him/her with a good learning experience.
Your rules are my rules– A startup evolves and grows continuously. The workforce of a startup also expands with expanding business. Hence, the rules and regulations governing the organization and its employees also need to keep evolving. The employees are often a part of the rule making process and as has been found through research when employees make rules they tend to follow them better.
Empowerment and Ownership– Employees tend to believe that the growth opportunities within a startup are better. Often it is seen that employees in a startup feel a greater sense of responsibility for their company which inspires a sense of ownership.
Connectedness– Startups tend to have a flatter hierarchy and most employees tend to report directly to the CEO which makes for better communication in case of smaller organizations and employees feel that they are a part of the decision making process.