Social Media –Why understanding the dos and donts are important in the digital world.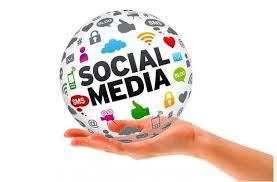 It is really hard to count our population. Day by day population is growing. And as government have different scheme so that it can able to keep record of the population but when it comes to opinion of people it may be beyond imagination. Think one situation one product lunched in the market and people used it. Some good response comes and some bad too, but it will take time to get the response from the public. But now social media brings new revolution to the world.
As like we are living in a society, and to connect people around the world with a social site is called as social media. Why media? Because of social site individual person, company, any group can able to make ad and give comments freely. It helps to transfer all types of news from one person to rest of all. Just a share button will have so much powerful program that it will spread immediately to others.
So called the facebook is one of the largest social network in the world. Everyone who is little accounted with internet must have social account. Where the person always likes to be in contact with the dear ones and can also meet new people too.
Now we have to understand the Public Opinion:
Why it is important because without public opinion you cannot able to make any valuable decision for any business or any activity. Just one small example: suppose one company want to lunch a product which will give power supply to laptops such as mobile power bank. So if it will give one add about the product over the social media it will very easy to collect the public opinion. If the configuration product is 50000mah battery, and public will demand in social media that if it has 100000mah it could be better. So then the company can able to get decision.
It is one small example but there are lots of examples are there where it helps a lot.

Second one is awareness :
Awareness is necessary for people who have busy life generally, because they do not have lot of time to watch news. So what happen in social sites, there is some important news always appears in the news bar. So with is a few minute the person can able to check it easily and get aware of the happenings. So the result is that so many bad happenings can be avoided by the awareness. We can take example, suppose cyclone will come in a specified date and government alert the people to leave the nearby place to the sea. But if a tourist is in that place and he cannot able to get the news, it will be a problem for him. So at that time social media works well to make him alert.
Social media helps and works well for the society as well as for human beings, but it is the true responsibility of the people to use it in a proper way so that our society can get some help from our own contribution.
" Be Clean And Be Social."
Take a govt certification in Digital Citizenship and understand the true meaning of digital playground and its dos and donts.
http://www.vskills.in/certification/Life-Skills/Certified-Digital-Citizen