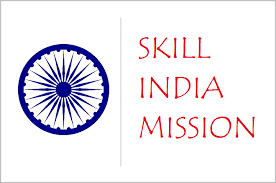 On Wednesday 15th July 2015, Prime minister Shri Narendra Modi launched Skill India Mission, audience included several ministers , as well as Chief Ministers and invitiees from industrial sector included Cyrus Mistry, Anand Mahindra , Manish sabharwal and Romesh Wadhwani. Modi has a futuristic vision for India, he said if China is 'maufacturing factory' of the world then India can be the 'Human Resource capital'. He said we need to skill our manpower to tackle the challenges. India aims to skill 402 million people between now and 2022 of these atleast 110 million workers are required in over 25 select sectors such as textiles, automobiles, construction , banking and retail.  S Ramadorai former vice chairman of TCS ltd. said that there is a need for an ecosystem giving the example of US Sillicon Valley. Along with Skill development promotion of entrepreneurship is equally important. Governement has promised to promote bothe apprenticeship and entreprenurship. Shri Narendra Modi also said that while in 20th century IIT's made a name for themselves globally now in 21st century ITI's (Industrial Training Institutes) should acquire global recognition for producing quality skilled manpower.
Skills and Entrepreneurship minister Rajiv Pratap Rudy said "there is a growing realisation about the need for skills and current government is ramping up the effort". The number of skilled workers in India are very few. India is facing a shortage of skilled workers, in India only 2.3% of the workforce is skilled whereas in China it is 47%, Germany 74%, Japan 80% , USA 52% and South Korea 96%. In India more than 65% of its population is below 35 and this can be turned out to be a demographic advantage and hence India has a golden opportunity to harness its demographic divident and overcome its skills shortage.
Prime Minister Narendra Modi also launched Pradhan Mantri Kaushal Vikas Yojana (PMKVY) which will incentivize skill training by providing financial rewards to candidates who successfully completes his/her training programme. PMKVY aims to skill 2.4 million youth across India. Modi also launched Skill Loan Scheme under which bank loans will be made available ranging from Rs 5000- 1,50,000 to 3.4 million youth. Also he launched a skill card which can be used by employees to verify the training credentials of job seekers. This initiative can change India's vision and make India a Human Resource Capital.