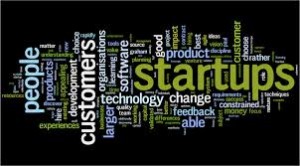 Few years back, when Facebook was one among those who were growing at a tremendous pace, started facing the problem to manage the data that was multiplying at a high rate and could have become a reason for the slowdown of Facebook. However, no consultancy had any solution to this as Facebook was the only one of its kinds. There being a requirement for database management software to engine that underpinned storing and searching through all the messages in your Facebook inbox, which is a tall order considering how many millions of messages the company has to deal with everyday; Facebook came up with its own solution-CASSANDRA, designed in 2008.
Cassandra worked great and turned out to be of great help. But Facebook not being a data software developer instead a social network and advertising company could only take Cassandra up to a place where all their problems set sorted.
Cassandra was then released as an open source, via the Apache Software Foundation (a non-profit that manages open source software projects), which then came up as a great help to Apple and Wikimedia too besides other smaller firms.
Now, those who are using Cassandra and are in a need of change for the betterment, keep uploading software updates to the same while Facebook doesn't invest on Cassandra anymore, could still enjoy the benefits of a better software without even letting its own secrets out.
There are similar stories happening all around even today. Many big techs are releasing open source codes to the world every day, including Google, LinkedIn, and now Apple with the Swift programming language. Google has released over 20 million lines of code and over 900 projects including android, chromium, ganeti, ZXing and many more. Apache Hadoop, the buzzed-about big data software framework, is also an open source project which was parented by Yahoo and is now becoming a foundational technology for the era of big data. Hadoop was designed to handle the masses of data stored in the sort of distributed computing systems pioneered by large internet companies and now found in wider corporate use. And this doesn't end here. More to this, we have many big techies as hosts to new coding too, welcoming the start-ups to let them be their hosting sites. Project Hosting on Google Code provides a free collaborative development environment for open source projects.
With more and more softwares being open sourced, start-ups are getting an added advantage to give a boost to their ideas. "Open Source" software broke on to the tech scene with the rise of the Linux operating system 15 years ago. Red Hat, which grew by selling maintenance and support to companies that used Linux, is now worth nearly $14 billion. Cloudera, a big data startup, built its software on the open source Apache Hadoop, raised $1 billion. DataStax, a startup with a commercial product built up on the basics of Cassandra, took a big funding amount too late last year. All of the successful entrants (Red Hat, Cloudera, DataStax, Hortonworks, etc) have followed the same playbook.
In 2014, venture capitalists made 37 investments in open source-based start-ups. Now, investors are lining up to have another go, as a new breed of open source companies report rising revenues and plan initial public offerings. And this time, they think they have better ways of turning the popularity of open source into profits.
Conclusion being made here is simple. If you are one of those developers who likes enhancing already existing softwares, why not check this option out for a start-up! Good Luck.
Click here for government certification in Information Technology