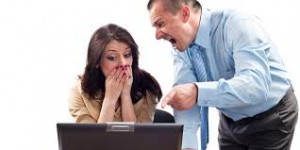 Think twice before posting! It's not an advice but a clear shot warning for young party enthusiasts who are big on social networking websites. The reasons are undeniably imprudent and plain but ignoring them can cost you that much awaited promotion or can even get you sacked! Especially since you befriended a few jealous colleagues on Facebook or accepted your boss' follow request.
The implications of what seem to be absolutely harmless way of building bonds and networks can be devastating. To understand, take a look at these point…
The time of your posts- You might not notice but your HR manager can clearly see why you're late for the office every day, and it's definitely not because of the traffic jam but because you're in the habit of staying up late in the night and updating your profile with your fun-activities.
What happens on weekends doesn't stay at weekends- You might be a hard worker but flaunting your party animal instincts on your social sites can be seen as an act of disparaging the company's image. So, work hard, party harder but don't let your manager know!
Not so personal- Keep your personal life private. Flaunting the series of dates you've been on can hamper your image as a business-minded person. Especially if you're in a budding office romance, steer clear of the eye of the masses.
Booze, babes and bikes- Never let your colleagues or boss know how you even intend to spend your hard earned money, it might give them an incentive to even decrease or stagnate your pay.
Never!- Yes, don't ever post anything on office timings if you've befriended the boss or his/her chamcha! He might get to know and you will get into trouble for it. So watch out folks, boss might be watching!
Click here for government certification in Human Resources