Over the years, the HR industry has experienced a significant shift as HR managers are working as a key player in the support and execution of business strategy. HR Management is no longer a side-lined function as before. Not only this, modern HR has become an indispensable business partner in shaping the organization's work culture. We in this article are going to illustrate the modern ways of the human resources and their essential role played in the overall management of the organizations.

But, before moving further, it is very important for you to understand the functionalities and the exponentially rising opportunities for HR Professionals.
Overview of Modern HR
Firstly, HR is considered to be the face of the future. As 2/3 of the HR executives agree that HR is experiencing a digital transformation.
Secondly, it is employee-focussed. That is to say, half of the HR leaders recognize the importance of employee experience to the business at large
Thirdly, it is referred to as tech-savvy. About 39% of companies have adopted cloud-based technologies for their payroll functions.
Modern HR includes strategic thinking. The automation of payroll and streamlining of workflows is freeing up HR for more planned pursuits.
Lastly, it is data-driven. With about 69% of companies are taking an active interest in their staff's data
Growing Value of HR
According to experts, human resources will become a rapidly growing field with advance career opportunities. Moreover, the employment for human resources managers has projected to grow faster than the average for all occupations at a rate of 13 percent between 2012 and 2022. As a result, In other words, this field will create 13,600 new jobs over the next eight years. Not to mention, the human resource is best for those having an interest in planning, directing, organizing, and coordinating a company's workforce to best utilize employees' talents.
Talking about the operations, the Human resource managers are responsible for administering employee services, overseeing the recruitment of new staff, consulting with top executives on strategic planning, supervising the work of specialists, and mediating labor negotiations.
Rising Demands for Professionals
The smaller organization with few employees may have just one human resources manager whereas larger corporations divide the human resource management duties across several specialty areas. Therefore, this has been increased in the demand for HR professionals in the large organizations for supervising an organization's salaries, bonuses, life insurance plans, pensions, and medical insurance packages. In addition, the position of Training and Development Manager is growing in importance to build performance improvement measures, arrange on-the-job training workshops, and conduct new employee orientations. Many organizations are also hiring more Recruiting Managers to specifically oversee the recruiting and hiring responsibilities to effectively compete for the best employees.
Obtaining the Most Promising HR Job
HR job opportunities are expected to increase over the next eight years. This will increase competition in the market. Therefore, for getting the best job opportunities, it is essential for the candidates to have a solid background on the fundamental programs, policies, practices, and employment laws impacting the field. Moreover, the candidates who are certified in the HR field are given more priority than the non-certified ones. So, it is recommended that individuals should get the certification accordingly to get an advantage during the hiring process. Related to this, below we will talk about the trending certifications that will help you get the highest pay john with a good position.
Want a Great Career in the HR field? Go through the below section to get in-depth details about the certification and opportunities pathway.

Trending HR Certification 2020
There is a huge demand for human resources professionals that is higher than the national job growth average for all other professions. According to a report, the HR job opportunities are considered to be the best in the management of companies and enterprises. As a result, individuals are showing interest in the various areas of human resources. But, the main issue is that people are not aware of the certifications they should go for. Also, there is a lack of skills and knowledge as it is important to know about this. For this, in this article, we will talk about certifications including the skills and the opportunities you can have with its market value.
However, there are many certifications available in the market but the top certification role which is in trend includes,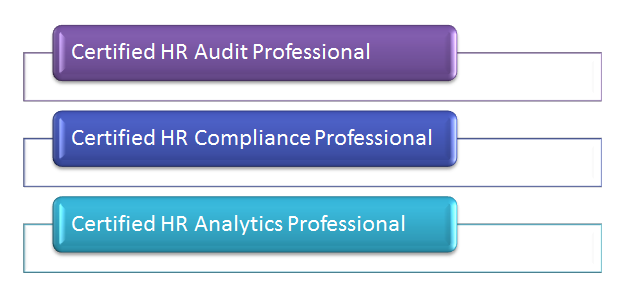 Let's get into the depth of these certifications, starting with HR Audit professional.
Certified HR Audit Professional
First, let's understand about HR audit. It refers to an inclusive method for reviewing the human resources policies, procedures, documentation, and systems for identifying needs for improvement. Moreover, HR Audit has gained widespread acceptance due to the increased focus of human resources for achieving the goals of the organization.
Coming on the certification part that is Certified HR Audit Professionals. An HR Audit Professional is responsible for performing the audit, using their high-level knowledge, time and a desire to acknowledge current procedures. Moreover, they have access to make or influence the required organizational changes. However, getting certified in the HR audit will help you in becoming the HR auditor. Further, this can advance your level to the HR Audit Professional. But, this requires good preparation and study resources that will provide you with important topics for the HR audit to get pass the examination.
Let's put our eyes on the planning and plotting of an HR Audit Professional performance.
Firstly, determining the scope
Secondly, developing a plan
Then, collecting and analyzing data.
Fourthly, utilizing standards and best practices.
After that, preparing a report.
Lastly, developing an action plan.
Target Audience for HR Auditor
Managers
Supervisors
Officers in Human Resources
Specialist
HR Professionals
Team Leaders
Top Companies Hiring for HR Audit Professionals

J.P Morgan
HCL
Collabera
Wipro
Elements Global Services
Deloitte
Payscale for HR Auditor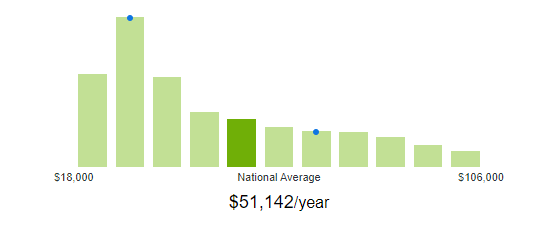 Certified HR Compliance Professional
HR Compliance refers to the commitment of the business for following the working standards by employment law. Also, it implies that the employees should receive all entitlements in their employment contracts. Further, this has increased the demand for HR compliance officers. To understand this let's understand the responsibilities of a Compliance officer provides,
Firstly, they help in creating an Employee Handbook for the record.
Secondly, they educate and train to make employees aware of all regulatory and legal terms.
Lastly, they are responsible for hiring the right talent to ensure that all employees are trained about compliance regulations.
Moving further, HR Compliance officers basically guide, strategize and execute the policies and schemes to satisfy compliance demands. Moreover, it involves everyone in the company and assures that all the commitments are met. In addition, they should also be trained and equipped with all the policies and procedures associated with any situation. However, to get fit for the compliance officer role there are various skills that you need to have.
Skills for HR Compliance Officer
Firstly, it is required to have experience as a Compliance Officer or Compliance Manager and in risk management.
Secondly, you should have knowledge of legal requirements and controls.
Thirdly, having familiarity with industry practices and professional standards.
Then, should have good communication and teamwork skills.
Lastly, having a BSc/BA in law, finance, business administration or a related field.
Other Top Job Roles
There are specific job titles that come under this include,
Firstly, an Environmental compliance inspector.
Secondly, Licensing examiner or inspector.
Thirdly, an Equal opportunity representative or officer.
Fourthly, HR Compliance Officer.
Then, HR Compliance Manager.
Further, Government property inspector or investigator.
Lastly, Regulatory affairs specialist.
HR Compliance Officer: Pay Scale
Ther Payscale can vary as it totally depends on the specific industry. However, government jobs at the federal level pay more than those at the state and local levels. The average pay for an HR compliance officer is Rupees 418K/yr.

Certified HR Analytics Professional
Human Resource Analytics is a field of analytics that deals with people analysis. Having HR Analytics in an organization applies analytical processes to the human capital within the organization for improving the performance of employees. However, the main focus of the HR analytics is to provide better insight into the human resource processes, collecting related data and then using this data to improve these processes.
Basics Analytical skills
Firstly, it is required to have an analytical mindset to manipulate and translate a large volume of data into meaningful solutions.
Secondly, you should be able to understand how databases, systems, and processes work.
Then, having strong operational capabilities across the Microsoft office suite and machine learning application.
Lastly, you should have an understanding of system management to navigate and maximize the use of HR systems.
Education Requirement
Firstly, you should hold a bachelor's degree or master's degree in business administration.
Secondly, you should have a good understanding of business, management, economics, political science and government, accounting, finance, marketing, psychology, computer and information science, and English.
Work Experience
For this, you need to have several years of work experience in various organizations.
Secondly, you should have a standard work background involving experience in management, human resources, and information technology.
Target Audience
HR professionals
Managers
HR consultants
Graduates wanting to excel in HR analytics.
HR Analytics Job Roles
There are a lot of HR Analytics job roles available in the marketplace. However, the most important job for you is to understand the best fit for yourself. Some of the job roles which falls under the category of HR Analyst include the following –
Chief Manager- Human Resources
HR Reporting & Analytics
Data Operations Analyst
Business Operations Analyst
HR Business Intelligence Analyst
Top Companies
Some of the top financial institutions hiring HR Analytics include –
Apple
Alaska
Pepsico
Synerzie
Wipro
Accenture
Paytm
PayScale for HR Analytics

However, there are other important certifications related to Human resources that you can check. To better understand see the picture below,

Expert's Corner
To sum it up, today, more than ever, Modern HR professionals are required to have in-depth knowledge about the organization's core competencies. The above-article is a clear indication that in recent years, HR will undergo dynamic shifts in its roles, functions and overall impact in shaping organizations. Moreover, adapting to Modern HR will bring a positive impact on your ability to improve as well as a competitive edge in the market place.
Therefore, it becomes highly important on the part of senior managers in the organization to determine how to best utilize the services of the HR professionals in the wake of technological advancement.

Learn and enhance your Modern HR skills. Become a Certified HR Professional Now!