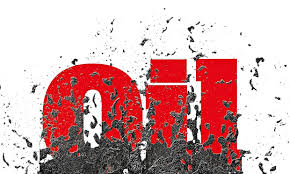 The price of oil generally refers to the spot price of a barrel of benchmark crude oil. It is determined by both the factors of demand -supply and expectation . Since oil is the primary source of energy in the modern world, its price affects the production of an economy . After being stable for nearly five years, there has been a considerable decrease in the prices by more than 40%, from dollars 115 a barrel to below dollars 70, since June 2014 .
The reason of this fall is manifold . Demand is decreasing because of weak economic activity, increased efficiency and also because there is an increasing shift in the use of fuels other than oil . Supply is constant as : The turmoil between two big producers – Iraq and Libya, has not affected their supply . Second, American is importing less as it has become the world's largest oil producer . Finally, the Saudis and gulf allies can curb the production sharply but they are reluctant to forgo their own market share as the benefits will go to the countries like Iran and Russia, which they despise .
while some gain benefits, some are forced to accept the challenges put forward by the low oil prices . Inflation is racing at about 60% in Venezuela and the economy is wobbling at the edge of recession . Saudi Arabia, the world's largest oil exporter is unwilling to cut its own production to govern prices .
India's current account deficit will witness a considerable ease at it imports 75 % of its oil and at the same time government spending will be reduced by dollar 2.5 billion as it will cut its fuel subsidies, if the prices remain low . All these would go a long way in keeping the deficit in check and lowering the need for raising taxes . Thus, this dramatic fall in oil prices is a boost for the Indian economy .
Click here for government certification in Energy