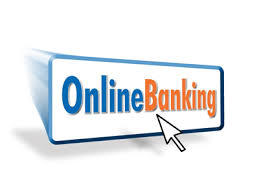 Online banking
Online banking is not only a banking system, but an electronic banking system that allows the customers of a financial institution to transact finances via a website or an online portal/medium that is provided by such institution. It is also widely known as e-banking, internet banking, virtual banking etc.
Online banking started in New York in 1981, when the four major banks of that city decided to start on offering home banking facilities. At the time when banking institutions were keen on developing online banking services and facilities and making them available to the public in the mid 1990s, customers were reluctant to use them, do to security issues that they had in mind. Whereas today, maximum of the banks are online only banks, i.e. they don't have brick and mortar physical branches. Hence they try to improve their services by offering higher interests, and better online facilities.
Internet Banking in India
The Reserve Bank of India (RBI) constituted a working group specifically for internet banking. The products of internet banking are of three types: Information only System, Electronic Information Transfer System, and Fully Electronic Transactional System.
There are many advantages of online banking. Not only it has no restrictions of operating time schedules, also there are no geographical barriers, and services can be availed at minimal costs. Via online banking, one can check details about the transactions at any time of the day and as many times as they want to. Whereas this is not possible in physical banking. A major feature is that online banking charges no fees for outstation transactions, which are heavily charged otherwise.
Some security precautions to be taken by online service users are as follows. They shouldn't ever share their personal information like passwords, PIN numbers, account details with any unauthorized users, not even with the employees of the bank. Safe banking is the best banking.
Click here for government certification in Accounting, Banking & Finance