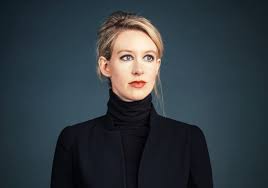 Elizabeth Holmes has been named in the Time's '100 most influential people of 2015' and she has also been nominated as the World's youngest female self-made billionaire of 2015. She's being compared to the likes of Bill Gates and Steve Jobs. So, who is Elizabeth Holmes? What has she done to earn this privilege?
Elizabet Holmes is an American health technology entrepreneur. Her net worth is $4.6 billion. She dropped out of Stanford founded 'Theranos' in 2003 with the help of her tuition money.  Theranos is a Silicon Valley company that is working towards diagnostic tests using blood. Whenever you visit a doctor to get your glucose level checked or to check the functioning of certain organs, like liver and kidneys, a blood test is required. The blood test usually involves taking a blood sample through a needle . The blood results usually arrive from the lab after 2-3 days. But, Theranos has developed a novel blood testing method through which dozens of medical conditions can be diagnosed by drawing a few drops from the pinprick of the finger. Holmes claims that from that single sample several tests can be run. The results are faster, cheaper and more accurate than the standard method. For example, a standard lab test for cholesterol can cost fifty dollars or more; the Theranos test costs just two dollars and ninety-nine cents. . It is approximately 90% below the standard rates!! The reults of Theranos's test will be available within hours.  The cost effectiveness of this method will make a huge difference in the lives of people. Elizabeth Holmes explained this with an example in an interview. She mentioned that standard fertility tests cost as much $2000 and some women can't afford them but their new fertility tests will cost them $35. For conducting the blood test, Theranos has created tine tubes called 'nanotainers' which contain just a drop of blood and as many as 30 lab tests can be done from this tiny sample.
The tests are not available everywhere yet, but Holmes said they're working as fast as they can to roll out in the next States. Theranos has entered into a partnership with with drugstore chain Walgreens to build thousands of Wellness Centers. Every center would offer a menu of blood tests , ranging from cancer to cholesterol, directly to consumers. It is also in discussions with Cleveland Clinic. The company has made claims that low-cost blood tests could save U.S. Medicare and Medicaid, on average, around $20 billion per annum. Her creation could transform the health industry not only in America, but round the World as well.
Click here for government certification in Health, Nutrition and Well-being