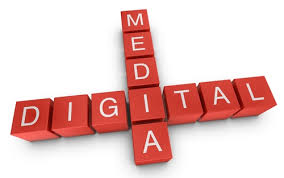 Today, no body can imagine their lives without the use of Digital Media. Though it has made life simpler for most of us, it's effects on the world of journalism are not all hunky dory to say the least. Writing styles have been altered, business models have been changed, the ethics are no longer relevant, and the definition of a journalist is itself under question.
Here are a few of the negative effects of digital media from the journalist's point of view:
Rise in Journalism of Assertion: This refers to the proliferation of half-baked, unsubstantiated opinions and rumours which are fatal to journalistic credibility. The focus shifts to producing maximum content in minimum time, before your rivals. For example, in 2011, ATV news in Hong Kong had said that the Chinese President Jiang Zemin had died, which was not true. The fiasco had led to the resignation of many staff members and had severely affected the ratings and credibility of the channel. It had to pay heavy fines, and was shut down in a few years.
Pressure to Lower Ethical Standards: Ethics take a back seat as each story is sensationalised and blown out of proportion.
Ubiquity of Media and Intrusion of Personal Privacy: There are many public complaints on how ubiquitous the media has become ad how it violates or intrudes personal privacy of individuals. The government surveillance of social media has increased, and so has consumerism. Many corporates have devised softwares to detect IP addresses. For example, Facebook leaked the private information of many of its users for marketing purposes.
Who is Journalist? With a mind boggling number of news websites and blogs available on the internet, it is difficult to determine who is a journalist. Housewives or students looking for part time jobs, and working as content writers, people using social media to express themselves have all added to the confusion. If the journalist's job is to just provide people with news, then who qualifies for the role?
The Ethical Dilemma: Journalists are now under a constant ethical vertigo regarding news values, news worthiness, and credibility.