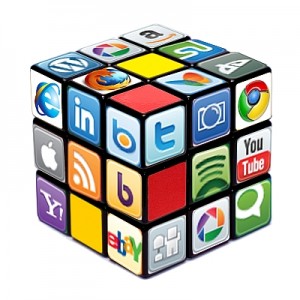 Today the media industry is completely different from what it was some years ago. There has been a major change in the functioning of the media and the manner in which media has helped people connect and also being a great source of fun for people everywhere around the globe.
Media can be the biggest form of entertainment as each and every form of media today provides wholesome entertainment to people all over the world.
If we pick up any newspaper today it is not only about boring news headlines with long written articles but it has become more and more illustrative over the years and now comes with witty jokes, funny news articles and editorials which provide entertainment as well as point of views of elite people of the society but with a nice mix of humor.
There has been a paradigm shift in technology over the last 10-15 years and with the coming of smartphones, tablets, laptops, advanced desktops and faster internet connectivity people no longer have to sit in front of their television sets anymore to watch their favorite television shows and movies. They can easily access them through the internet through online streaming or downloads that too at no cost.
Another sector where media especially social media has played a big role is the marketing sector. There is a common saying today "bricks and clicks have equal value for your brand". Be it any brand, company or even governmental organizations one cannot just build offices out of brick and cements and sit in their cozy air conditioned offices and hope that their marketing team of salesmen trying to achieve almost impossible targets and an advertisement in the papers or once in a while a television advertisement can help your company. Today with so many startups coming up every day and the competition increasing by the day people need extensive aggressive marketing to connect with more people. People are not going to be interested in your telesales team selling products over the phone as people have got so much busier with their lives and hardly have time for their own families and themselves that they would not possibly entertain anybody they don't know on the phone and talk about a product or scheme that they are least bit interested in. Companies are taking marketing to the next level with special marketing teams to cater a varied set of their consumers by taking on television, print media and social media with Facebook marketing and Google ads and taking marketing to the next level.
Media cannot limit itself anymore to news on their internet websites and television channels or their newspapers to reach people. People are always on-the-go and they prefer apps on their smartphones to scan through the news while they are commuting because sitting down just for knowing the news of the day is too much to ask for in their busy schedules.
Even authors use media to market their books as book launches are streamed online and live telecasts can be seen on the television. Social media is flooded with hashtags to promote the book.
Movies are also taking to social media by releasing their trailers, making, songs and all the things the fans need to know about a movie in order to get people excited for the movie much before it releases that leads to people talking about the movie and the ticket sales rising great manifold.
Even the news debates on our news channels are pure entertainers these days as people take potshots at each other and while you sit down to watch news headlines you might get entertained as well.
One field which is being greatly used by the media is sports. Matches are streamed online on various websites and people can talk about sports as much as they want on social media and they can even form groups to make a fan club for their favorite teams.
Education has also not been left unattended by media as many online portals provide certified courses sitting in the comfort of our homes which can help people in their academics as well as their careers and help shaping up better lives.
-SAMRAT BANERJEE