What is Marketing Strategy?
A marketing strategy is a business overall game plan by which they can attract the buyer or influence them to buy their product. Marketing strategy is basically a long term plan which contains companies marketing value proposition, objectives, information on the target customer and other high level elements.
"Marketing is the marketing logic by which the business units expects to achieve it marketing objectives."

By Phillip Koetler
"Choosing market targets and a strong market positions base on differentiating capabilities to create a robust and sustainable value proposition to customer and networks of critical relationship"

By Piercy
1. TATA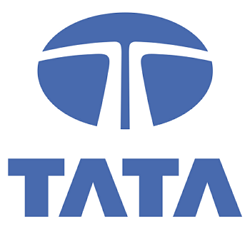 Tata Motors is India's largest and the only original equipment manufacturer (OEM) offering extensive range of integrated, smart and e-mobility solutions. It was founded in the year 1868 by Jamsetji Tata. Tata believe in "Connecting aspirations", by offering innovative mobility solutions that are in line with customers' aspirations. Its diverse portfolio includes an extensive range of cars, sports utility vehicles, trucks, buses and defence vehicles. They have the strength of 81,090 employees. Tata also had a sub-brand TAMO which is an incubating centre of innovation that will spark new mobility solution through new technologies, business models and partnerships.
Now let's look into the marketing strategy of Tata (According to 2017-18 annual report)
Strategy 1 – Focus on New Product
Objectives
Tata motors
To develop a range of exciting and contemporary products and services across the Public Vehicle (PV) and Commercial Vehicle (CV) segments to match and surpass customer expectations.
Jaguar Land Rover
Producing customer lovable and lifelong giving experiences, embracing technology on ACES while delivering product of highest quality, move towards Modular Longitudinal Architecture (MLA).
Looking Ahead
Tata Motors Limited
To create number of new variants to increase the range of choices for customer.
More importance is given on the customer's safety and passengers comfort by giving value added features to the product.
Jaguar land Rover
It has started the migration to be a leader in electrification, it also have a line up of special vehicles created in Special Vehicle Operations (SPO).
JLR is planning to offer that its entire vehicle will have an electric option by 2020 these vehicles will be mid hybrid and Plug in Hybrid Electric Vehicle (PHEV).
Strategy 2 – Expanding International Business
Objective
The main focus of this strategy is to identify the international market on the basis of Regulatory Landscape, Geopolitical Landscape, And Competitive Landscape.
Looking ahead
TML
As company's international business is growing faster so, TML has decided to look into the four key features for developing suitable products
Driving optimal sourcing.
Manufacturing.
Enhancing overall customer experience.
Establishing the TML brand across the geographies.
JLR
Its working on its manufacturing unit in China and its approach is to support key market while accessing a lower cost base.
Strategy 3 – Mitigating Cyclicality
Objective
Company is planning to strengthen its operations while gaining market share and offering a wide range of product and also planning to strengthen its business operations like financing of vehicles and spare part sales and maintenance contracts among others.
Looking Ahead-
TML
It is working towards growing business in the field of fully built vehicles like-trailers and tippers, regular focus on cost and production management and pursuing opportunities in the electronic vehicles.
JLR
It is focusing on the driving cost efficiency and operating leverages across the business. It is also focusing on the realistic planning of volumes in recognition of the present market realities.
Strategy 4 – Customer Focus
Objective
TML is focusing on giving a good and hassle free sales and service experience to its customer.
JLR's philosophy is "Customer First", which helps it in doing the things with more ease.
Looking Ahead
TML
So far TML has expanded and strengthened its extensive network of service centres, increased its distributor in rural areas.
Now, it's planning to increase the number of customer touch points, reinforce customer engagement activities such as Key Account Management and customer and dealer meet.
JLR
JLR strives for continuous improvements in customer services. Through the "Customer First" transformation plan, the company focuses on five strategic objectives:
Exceeding Quality
Expectations
Delivering on time
Creating value for the company
Creating value for the customers and enabling and using people efficiently
JLR has a network of 1,571 retailers in 129 countries and it has further plan to expand the network by 1800 till FY23.
Strategy 5 – Organisational Efficiency and Cost Management Objective
To critically review and right –size the cost structure to deliver best-in-class products at competitive prices and maximise the returns on a continual basis.
Looking Ahead
TML
It is now focusing on reducing input cost and doing initiatives such as margin improvements it will be continued in FY19 to strengthen overall financials.
JLR
It has been making tough and prudent choices on its investment plan to meet affordability criteria while remaining competitive and innovative.
Observation
According to the above strategy of TATA it is concluded the following points.
It is focusing on the advancement and innovation in its vehicles whether it is Public vehicle or Commercial vehicle.
It is reaching across the globe with the aim of
2. MAHINDRA AND MAHINDRA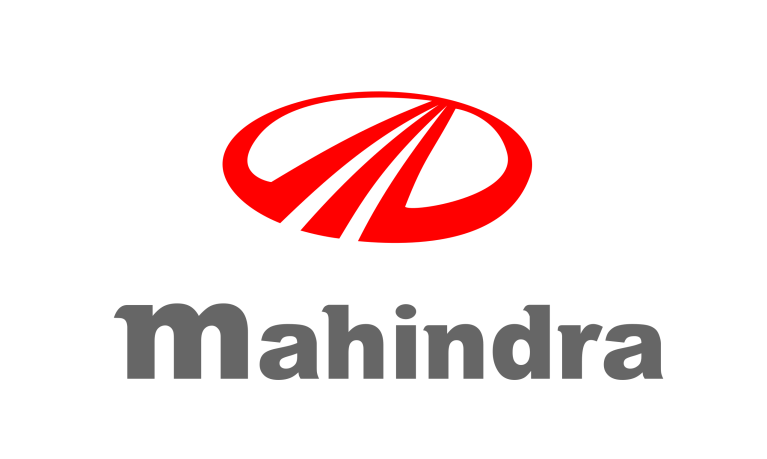 Mahindra and Mahindra is the world's largest tractor brand by volume, India's largest utility vehicle manufacturer. It was established in 1945 by J.C. Mahindra, K.C. Mahindra and Malik Ghulam Muhmmad. Products it used to manufacture are Automobiles, Commercial Vehicles, and Two wheelers. They are employing more than 2, 40,000 people, and generating revenue of Rs 93,896 Cr (US$13 billion) (2018). They are empowering enterprises everywhere like in Rural Prosperity and IT, from Financial Services to Clean Energy and Business Productivity. Its headquarter is in Mumbai, India.
Its Marketing strategy:
At Mahindra they are well aware of the reality looking at the future, the right product at the right cost, sold through an efficient distribution network will be essential but not sufficient much more will be required to win in the market place. So they have already started to shift from just offering products to providing solutions, and delivering experiences to their customers, with the product itself becoming an enabler.
AUTOMATIVE SECTOR
Their main focus is to strengthen the product portfolio with new launches and expansion in the global market.
Passenger Vehicles
In these vehicles they are going to expand the sales and service network and developing gasoline engines option for their passenger vehicles by 2020.Launching new products also to offer customer a complete range of UV's.
Small Commercial Vehicles
In these vehicles company is making market dominance through attractive customer value proposition. They are launching smart, connected and electric vehicles while focusing on the technology leadership.
Medium and Heavy Commercial Vehicles
They are focusing on the services and market expansion of these vehicles.
They are also going to launch the Intermediate Commercial Vehicles (ICV) and Light Weight Commercial Vehicles (LCV) to strengthen the commercial vehicle portfolio.
Electric Vehicle
They are developing the Electronic Vehicles (EV) ecosystem through partnerships with the government, shared mobility players and other key stakeholders. They are providing a diversified product portfolio from Mass Mobility to Objects of desire- # wheelers, cars, commercial vehicles, buses, high end luxury cars. They are also maintaining a pioneering and leadership position by investments in technology with global partnership.
FARM EQUIPMENT SECTOR
In this sector the main focus of the company is on delivering "Farm prosperity" to farmers. They frame the strategy in such a way in which they intent to catalyze the next revolution in farming enabled by new technology for this purpose company is doing "Crop Specific mechanization solutions". They have also made strategic acquisition and built a farm machinery portfolio for global markets with the objective of being a global farm machinery player.
Tractor
For strengthening the Domestic market they have a 3-brand strategy which includes
Mahindra – Pioneering Technology
Swaraj – Reliable , Powerful, Authentic
Trakstar – Affordable Mechanisation
For strengthening the global market in tractors they are owing and acquiring the brands which are established in foreign.
Farm Machinery
They are developing a strong portfolio of farm machinery products for both the domestic and global markets. They are focusing on profitable growth for the Farm Machinery Portfolio.
Maruti Suzuki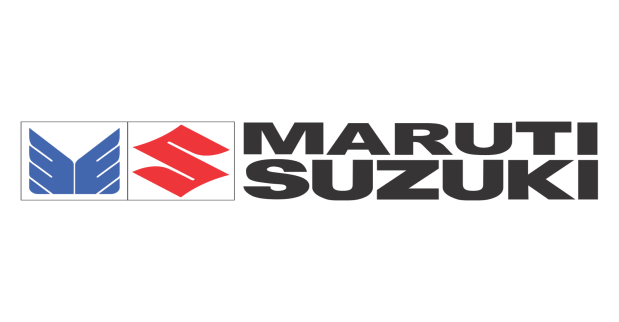 Maruti Suzuki was established in 1982 in Gurugram. Their total revenue was 818,082 million their sale has been increased by 16.33% from the previous year. They started this company with the partnership of Suzuki motors in Japan, whose expertise could best meet the people's needs and aspiration. With the rising income changing lifestyle, and increased exposure to the external world, customer expectation are also increasing so to meet up this growing need of customers, the company is involving its offerings. The introduction of exciting product line-up and sales channels like NEXA and ARENA are such initiatives.
Their Marketing Strategy:-
Amid changing market economics, government regulations and industry dynamics, they are doing quite well to stand in the market and to crate delightful memories to the customers. They are gearing up for the future by working on strengthening the quality of business, introducing appropriate technology, harnessing partnerships and building capabilities.
Quarterly Marketing Strategy
Q1
Enhancing employability of country's youth: – They are setting up automobile Enhancement Centres across 15 governments run ITIs to train 30,000 youth in automobile related jobs over 5 years.
Again Marketing With New Dezire: – Authentic sedan styling, plush interiors, superior comfort and convenience features take India's best selling sedan to new level.
Q2
Maruti Suzuki Arena: – the new corporate identity for the retail sales channel to excite, delights and serves customers by leveraging the power of digital technology.
True Value revamped: – A complete revamp of the True Value operations to make the process of buying pre-owned cars even more engaging, seamless and transparent.
Nexa redefines car services in India: – Customer experience in after-sales service is taken to the next level with plush workshops, digital 'health cards' for cars and premium lounges.
Q3
Strengthening road safety: – As part of the company's focussed efforts to promote safe driving and road safety, joined hands with government of NCT of Delhi to set up 12 state-of-the-art Automated  Driving Test Centres across the city.
Drives-in-all-new S-cross: – Launched premium urban offering, S-cross in all-new, bold and assertive form. Gets the acclaimed DDiS200 smart Hybrid Technology.
Q4
Future Mobility: – The Company is working on a portfolio of xEV technologies to accelerate electrification of power trains in India. After the successful introduction of mild hybrid technology in India, the company is now working on a strong hybrid vehicle based on Suzuki Hybrid System. This system was showcased at Auto Expo 2018. These vehicles perform various functions such as idle stop, torque assist and regenerative braking. The company is working with the Government of India, SIAM and other partners on electric mobility.