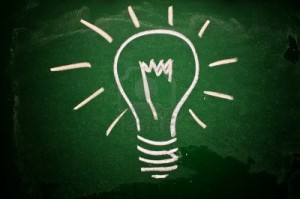 According to the findings of 33 year old Harvard economist, Raj Chetty, who had won the prestigious Clark Medal which is second only in status to the Nobel prize, is that one inspiring teacher can make all the difference in modeling the value of human beings.
Some of us lucky to have such a teacher while growing up. She/he incited and fed our curiosity and when we did wrong she/he gave a little nudge in the right direction. That gave a little nudge in the right direction and when repeated became a habit. As we grew older these are reflected in our behavior and personality.
About 20% of India's children today receive a decent education but for the rest it is a depressing story. Among the 97% of students who enter school only 43% can recognize letters. By class 5, half the children cannot read a class 2 textbook and three quarters cannot do a simple division. By class 10, Indian children rank 2nd last, above Kyrgyzstan, in test of PISA(Program for International Student Assessment). This is tragic!
The weakest link in our appalling system is tired and cynical teacher, who lost his spark decade ago if he had any. Too few teachers think teaching as their dharma. how many wake up in morning, look in the mirror and explain   "Today, I shall inspire one children in my class! ". The scenario is abysmal mostly in rural areas in government run schools. Yet none of our political teachers have guts to say bluntly what president Obama did on American television a few years ago: "Bad teachers should be fired"
On the brighter side salaries of teachers are increasing, this may attract right sort of people to the profession of teaching. "Teach for India" program, selects outstanding graduate and offer them chance to teach in poor schools where they soon become role model of change.
Obviously, we cannot wait for an inspiring teacher to fall from heaven. Neither is there any point in complaining about corruption in high places. Moral foundation is laid at home and parents must take responsibility to teach moral reasoning to kids. Studies show that there where parents take interest quality of school improves. Even poor parents can make difference. Although right to education act provides parents involvement via school committees, this is not an easy task in a callous system of rapacious unions and uncaring bureaucrats. But it has to be done.
Click here for government certification in Life Skills