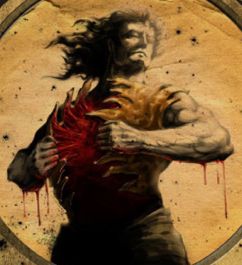 MAHABHARATA is the greatest epic which is written on this planet. It includes all the dramas, wars, hypes etc which we see on movies and televisions at present date. There have been lots of character who have great influence over this great epic notably Lord Krishna, Arjuna, Bheeshma, Bhima, Dronacharya and lots others. But one character which starts out according to me is one and only KARNA.
The debate has been going on for years and years that who between Arjuna and Karna was a true warrior. Even though Arjuna had defeated him but with the help of lot of factors such as Lord Prashuram's and a Brahmin's curse, Lord Indra  who took away his Armour, His mother who took away his identity his rights etc…
If we evaluate carefully to the factors we will find out that it was not Arjuna who killed him alone. Karna was born due to the eagerness and curiosity of her mother Kunti who wished to try the boon given by Sage Durvasa. Afraid of being an unwed mother, she set Karna afloat in the river where he was found by Adhiratha, a charioteer And his wife Radha who raised him as their own son& Radha loved him dearly hence Karna was also known as Radheya (Radha's son)
Karna is the first person in the history who had faced the tribulation of being born in a low caste (although he was kshatriya). He was humiliated from time after time for this fact only and faced a lot of hostilities from his brothers The PANDAVAS…
But despite all this he fought his ways up, earning well deserved respect and showed great amount of martial skills which are  recorded in Mahabharata.an admiration expressed by Krishna and Bhishma within the body of this work.
He is always remembered not only for his skill as an archer but also for generosity, courage and also for his loyalty towards Duryodhana. Despite the fact that he knew that he was fighting against his own brother and he was in the losing side, he did not leave Duryodhana.
We youngsters can learn a lot from the life of a true warrior and can imply them in our own life as well so that we can also become
AS GREAT AS KARNA WAS