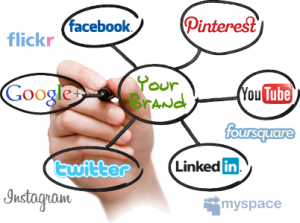 Social Marketing Sites are widely used for many purposes such as for latest updates ,for entertainment and also for the purpose of promotion of goods and services ,it also provides the platform where we can search many job opportunities which are available.Now the question arises is the social marketing strategy is future proof?
Social networks have to make money and they can't do it by continuing to offer their audience engagement platform to brands for free.With Facebook they are evolving into ad platforms so it reaches to the number of people without paying to the sponsors.Now the people using these sites are increasing day by day.Both brand and individual are also creating and sharing record amounts of content .And as a result news feed are surging with more brands ,people and content than anyone could realistically consume .

Social networks to engage with you is becoming an increasingly expensive strategy. That's why leading brands are also turning their attention backed to their owned properties,like experimenting with new ways of making their own websites like Jung Lee.com ,mobile apps like Airtel and other digital assets just as enticing to faus as social networks rather than allowing the already exists social networking sites.

Instead of using social networks such as fan destination in and of themselves ,brands are beginning to use them as a paid channel to drive traffic to their own mobile apps and websites.This will lead to the valuable connections with the audience and it will prove a good marketing strategy.