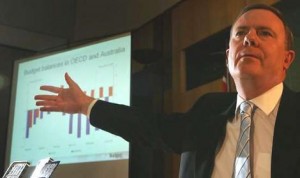 Whether you are a student or an employee, power point presentation is an essential component while delivering a business speech or professional presentation.
With increasing competition need of an eye catching power point presentation is essential to grab the attention of your audience.If you have a fear and lack confidence that your presentation will be appealing to users or not then you can follow our tips which will make you aware how you can make an effective presentation within fractions of time.
These three tips will help you to give a professional look to your presentations,so next time you are making a presentation you wont find a need to refer to a bunch of pre- existing presentations.
TIP 1  Giving borders to the image
In business or professional presentations, adding more and more images is usually considered as vague and unprofessional.So to be precise you must not add irrelevant images to your presentation. Some images are important to describe the cause of your presentation, they must be organized in your presentation.To make them more professional and to make sure that the background of the image match the layout of your presentation you can add border to your image.
Select picture border from format option to give a more appealing look to your slide.It enhances image of your slide and also gives a more cohesive look.
For example this image shows how a shadow effect gives a visual effect to ordinary image.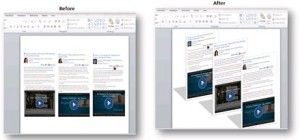 Tip 2 Use transparent shapes to highlight slide elements.
In business presentation you may come across a situation where you need to make process flow diagrams and shapes. To link them you usually use arrow but this may lead to unnecessary clutter in your presentation.
To make your shapes and flow diagrams more professional you can use transparent shapes. For this make a shape that covers all the parts of your flow diagram or image and then go to Format Shape menu and use transparency feature to make the shape slightly translucent.Then after this overlay the screen shot of your image section or part of flow diagram which you want to highlight.This will create an overwhelming effect.Example is shown below.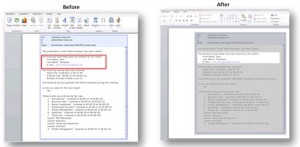 Tip 3 Use background templates to make your presentation more appealing
To give your presentation a more professional look you can use background template.This makes the overall presentation of your slides more eye catching.To apply a background template go to the design tab and select a template which suits the type of your presentation.You can even add your logo to the presentation to give it a more professional look and emphasize your company brand in all the slides of your presentation.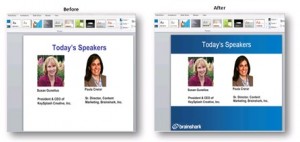 Follow these three tips and no doubt you will come out with an impressive and professional power point presentation.