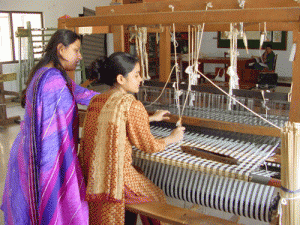 Textile Designing is the technique of creating different textile designs on fabrics which can be dyed, printed or woven together.Textile design may seem to be similar but each design have a different characteristic. Fabrics can be natural or synthetic.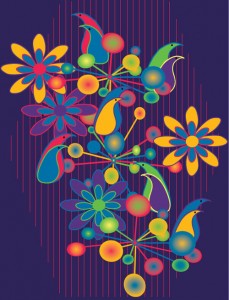 What is the task of Textile Designer?
Textile designers design pattern or design on textiles which can be used in garments,interior designing, clothes and different accessories. Textile designers can work with fashion designers and interior designers to provide desired fabrics for their production.
First task of a textile designer is to choose the right fabric and then decide the right technique to carry out the design or print on the fabric. Textile designers need to understand that fabrics differ for different usage. If one is using fabric for furniture then it will be different from the fabric one is using for fashion designing.
Many Textile designers specialise in their area of interest and work for a particular domain.
What is the workplace of a Textile Designer?
Textile Designers usually work for a large textile manufacturer. They can even work for a specific group of fashion designers or interior designers, during this their task is to produce best textile design with appealing group for the group they are working for.
Which kind of Skills a Textile Designer need?
One whop is looking his career in textile designing must be artistic individual who have a good imagination power and creative mind.They must have a eye of colour and must be able to visualise different pattern.
In addition to this knowledge of designing,sketching,painting,sewing,stitching and using computer aided designing tools is a plus point for textile designers.
Certified Textile Designer can also create a portfolio which consists of his previous work,sketches and design samples.