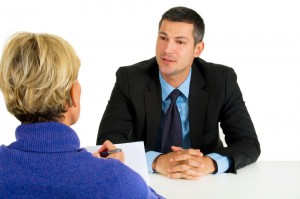 How to dress up for a Corporate Interview?
Apart from your qualifications and abilities, the one thing that can help you get a job is the way you dress up. Many other people might have the same qualifications as you have, hence the way you dress up might help tip the balance in your favour. Remember "First impression is the last impression." So make sure that you leave a good impression.
You need to be sensitive to the job role for which you are applying. For example should you be applying for the role of personal assistant to a managing director you need to tailor your appearance to exude an air of efficiency and smartness. Here are a few tips that you could use –
It's important to show up with clean, well-brushed hair so you look as put-together as possible. Have a subtle 'do. Men should avoid spiking their hair or gelling it in a distracting manner, and women should avoid loud hair-clips or other hair accessories and wear their hair down.
Your employers will notice your hands as soon as you give them that first handshake, so you should have job-ready fingernails at all times.
For men, professional attire includes a dark-colored suit, long-sleeved shirt, formal shoes, and briefcase.For women, professional attire includes a suit, a suit with skirt, and conservative shoes.
The right shoes can tie your outfit together. Your interviewers will notice your feet when you're sitting down, so it's important to have the right look. Have nice reasonably-high heels. Don't wear platforms or stilettos. Check that your heels aren't worn down or don't have dirt clinging to the bottom.
Wear tasteful and subtle jewellery. A quiet silver necklace, ring, or bracelet can help your classy look. Bring a simple portfolio or briefcase.
Click here for government certifications