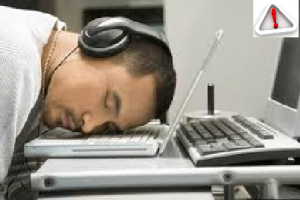 Following are the fundamental principles discussed which will assure that nothing productive turns up. These five barriers will guarantee that nothing meaningful happens and protect you from getting anything important done.
There is enough time so "Do It Tomorrow"
What is important is to live for today – Why think about tomorrow? Why give up the fun and fulfillment for later when you can have a tiny amount of fun today? It is best to delay action, as you have years ahead to complete the tasks. Think as if you have the whole life in front of you and today is one of a limited number of days in your life, so forget everything and delay the tasks for tomorrow.
Stop Planning
Planning can be very dangerous when your aim is to do nothing important. When you plan, you set an intention to do something important, which greatly increases the chance that you'll actually do it. Avoid planning and just roll out of bed and do whatever you wish to! Simply try is to go with the flow today and forget to plan your day else you might end up completing some very important tasks.
Forget the cause of your plan
In case you have planned something and fear that you might end up completing the tasks so don not worry there is another way to stop yourself from doing it, all you have to do is leave out triggers where a trigger refers to something that activates a task. It is suggested to just leave it vague as it is better to realize that it is too late and postpone it for tomorrow. Finally you'll have escaped a meaningful workout, by overcoming your plan barrier.
Plan you steps either huge or vague
Even after so much hard work to avoid meaningful behavior you still think that something crucial might get done, it is advised to go back to your plans and alter them by making your tasks huge or vague. The bigger and less clear your steps are, better are your chances at doing nothing important.
Stop Focusing
Do not focus! If you focus in the moment, then it is impossible to stop yourself from performing all important tasks. If you knock out all the important tasks and goals, then your days will be meaningful and that's bad news. So let your focus wander and think about other things to avoid the tasks.