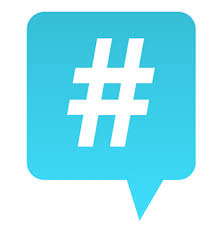 Hello!
A few months ago we all filled our timeline with a specific hashtag, remember?
#Won'tGiveitback. It was a trend then. While surfing through social medias we came across a lot of hashtags. Actually we don't realise the power of hashtags. Back in Libia those revolutions and discussions were organised under certain hashtags.
Hashtags have much more to do in the field of social media marketing and event promotion.
Let's have a look on what #HashTags really do.
What is a hashtag?
It is a social media tagging system categorising the content. Any keyword with a prefix '#' is a hashtag. It creates a hyperlink to search results or streams. A way to search and follow the topics related to your interest.
History
The symbol originated around 14th century as the symbol for pound. In 1988 the symbol first used as hashtag in IRC (Internet relay chat) to categorize content. Term 'Hashtag' was coined by techie, Stow Boyd. In 2007 hashtags show up in social media with use of #sandiegofire by     Chris Messina. And in the same year it became popular in social media primarily in twitter. In 2009 twitter officially adopted hashtags into code. In 2010 term 'trending' associated with hashtags. Now as we know hashtags are all around in social media creating a great impact.
Power of Hashtags
When you click a hashtag, you see a feed with posts including hashtag where you can see like-minded people. So it is obvious that creating a hashtag for your brand/event increase the reach.It helps to amplify the brand value of your product. Also you can organise social dashboards by hashtag. When we add the unique,catchy hashtag it will be remembered easily and it boosts the online campaigns for event.
Do's and Don'ts
Now that hashtag have a great power in social media, every brands/events will create one. But before going to create one, remind some tips.
1.Use a simple yet not so commonly using keyword as hashtag which has a direct connection to your brand/event.
2.Don't use too many words in a single hashtag and too much of hashtags in single sentence. Also don't tag every word. It irritates users and is complex to read. Also it diminishes the power of hashtags.
3.For an brand/event promotion use the same,unique hashtag in every posts related to it so that all posts comes under one umbrella.
4.Better to use a unique hashtag, gradually it will turn out as a trend.
5. Though capitalisation doesn't matter, its our job to make hashtag eye-catchy. For eg #HashTag is better than #hashtag.
6.Don't use punctuation marks but numbers are allowed.
Hashtags are much helpful in your business/brand/event promotion. Create one!
All the best 🙂