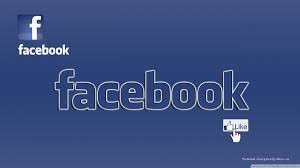 Hi everyone,
Hope everyone is good!
Today when I was surfing through Facebook, I saw some 'cool' posts of an event which instantly caught my attention.It had nice caption and an eye-catching picture. I couldn't resist myself from liking it. Just then I thought why some posts get noticed easily and some don't? When I worked as publicity team member, I came to know how difficult is it to catch attention through Facebook post. Nowadays every company,organisation and events do promotion through social media. Here are a few tips.
1.Use a picture: It is the very first thing one notices. Photo posts get 53% more likes, 104% more comments and 84% more click-through than text-based posts.
2.Catchy title and concise description : It is better if we concise the matter below 250 characters. No one is interested in reading lengthy paras. Always give precise and important description.
3.Use emoticons: You know all of us like to read a post or text with emoticon than without one. Emoticons were discovered with an intention to express emotions and it is important.
4.Post at peak time: For Facebook 6 am-8 am and 2 pm-5 pm are the best time to post. And 10 pm-4 am is the worst time for posting. Peak time-posting make sure that most users view the post. Also Thursdays,Fridays and Saturdays are days which has higher engagement rate than other days.
5.Hashtags: It is important to use the same hashtag for every post on the same event. Hashtag should be simple and directly connected to event. It is better to use the event name as it is.
6.Frequency of posting should be moderate: Don't post too much of posts and same posts again and again.It irritates users.
7.Polls: If the post is about an event or an organisation, adding questions and polls will do matter. It creates a feeling in users that their response are being counted.
8.Reply: It is important to reply for comments and enquiries asap. It creates a good impression.
All the best 🙂