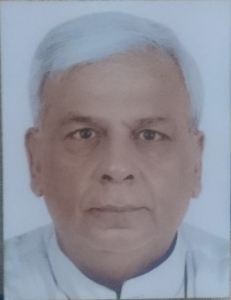 Law is the system of rules enforced to govern behavior of individual and organizations. Law as an profession has been from time immemorial and has gained prominence due to increased globalization and consumerization.
Legal expert Harish Malhotra, Senior Advocate, in interview with Ms. Tanisha Kohli, Intern, VSkills, list his experience and suggestions for students and professionals, to shine in legal domain.
Please tell our readers something about yourself
Harish Malhotra is a Senior Advocate.
What inspired you to choose a career in Law ?
According to me it is a very noble profession, and I can be of help to society for protecting their legal rights.
What were your professional qualifications and how did it help to get a job in legal domain ?
I was a Bsc when I decided to do law. It is a professional course and I developed interest in the same, and now I am a senior advocate, which is the highest you can attain in the profession.
What courses do you recommend to students and professionals who want to pursue Law as a profession ?
If one is doing BCom, then it is good because it makes the base. You do mercantile law, contract act, and so you have a base. Nevertheless, I was a science student and law is a very vast field and whenever you choose to study it, you come to know everything.
Is studying at a top institution essential to make a career in Law ?
According to me, if one is serious in studies, it depends upon oneself. No doubt that top institutions do count, but it doesn't mean that other institutions do not count. I have seen many persons coming from ordinary institutes but proving to be very good lawyers, and people coming from top institutions who are not equally good. In the end it depends on the person, and whether he is sincere, hardworking, honest in the profession or not.
What are the books / websites / online courses that you would recommend to freshers in your profession ?
Earlier, we used to refer to books, but nowadays software's are available which make it easier. Law is a professional course, and not an academic one. In professional, you get the case law, and while reading the case you understand. The degree of law gives you an aptitude for thinking in legal terms, rest is by practice.
According to you, which area of specialization in Law has the most promising future ?
There are various fields now. Civil law is the toughest. A civil lawyer can do all fields but if you are in another specialised field, then you will not fit in too much in civil. So according to me civil is the best.
In your experience, what are the common qualities and skills that you have identified in successful professionals in Law ?
Those who read their brief properly, and tell me in short form that this is what the case is about, it really helps me to do the case in the court.
What challenges have you faced in the course of your career and how did you overcome them ?
Even now we face challenges everyday. Unless you face the challenge, you cannot progress, and you must always have the aptitude to learn everyday. Sometimes even a young lawyer can teach you a point which has never struck you, so therefore you should not feel shy in adopting the same. So learning process is very important in the profession.
What is the most satisfying and enjoyable aspect of your job ?
Winning a difficult case and when you get the relief to your client. That should be your spirit, and unless you work on this, you will never be successful.
What is the dividing line between an average professional in Law and an excellent one ?
Excellent lawyer thinks of the results and not of the money. An average lawyer is always after money, and therefore he does not come up to the point.
What is your advice to aspiring professionals who want to build career in Law?
He should first come and work hard in the profession, without bothering about what he is earning. Once he is thorough in the profession, money will always follow him. Therefore, one should be dedicated to the profession. And I will repeat, sincerity and honesty to the profession is the most important thing.
Interview conducted by Tanisha Kohli, who is a first year student at Lady Shri Ram College for Women. She is currently pursuing political science honours, and is an ambitious young woman who is fascinated by the legal profession and hopes to make her mark in the same. She was the recipient of The Chander Ajwani Memorial Award for Excellence Perfection, and Good Human Values in 2015, and enjoys reading and photography.