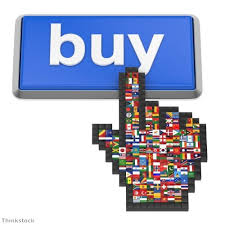 Mobile penetration has ensured demand for many products from most regions, but servicing the demand is not easy for E-retailers like Flipkart, Snapdeal, Amazon etc. Those like Flipkart, Amazon, which has its own services and logistics subsidiary. However, the leading E-retailer Flipkart's logistics subsidiary ekart has a reach of 200 cities. Moreover, Flipkart too works with third-party delivery companies. Thus they fail in the globalization of the available resources in the efficient manner i.e. resources is either not available locally or costs less when purchased from international markets.
Packing, labeling, transportation and insurance are also part of international logistics. Transportation of goods through Sea, air, rail and interstate road systems are important aspects. The cost of transporting raw materials and finished goods affects any decision about where to locate manufacturing facilities or which supplier to use to deliver a given production input. Thus, keep in mind that some products cost very little to transport while others cost a great deal.
Knowledge of your product's global supply chain is vital for business planning related to fulfillment capacity. How many orders that can be processed and fulfillment center process in a given amount of time? How long does it take for products or raw materials to be delivered to a given point within the global supply chain? A business operator who does not know these answers risks making delivery promises he cannot keep.
Click here for government certification in Logistics & Supply Chain Management